PV Power Generation Industry in China
【PV

Power

G

eneration Industry in China

】
Deliverable: Industry report PDF (20 pages)
Report contents: The report summarizes information about the PV power generation industry in China. It explains trends of technology development, like solar cells including PERC, TOPCon, HJT, and application scenario, such as BIPV, and analyzes key market players, including Jinko Solar, in China.
Download Sample / Report Purchase / Subscribe
The free sample report is available, please register as a member.
Click here for new membership registration. (Member registration is free)
↓Pickup image of the report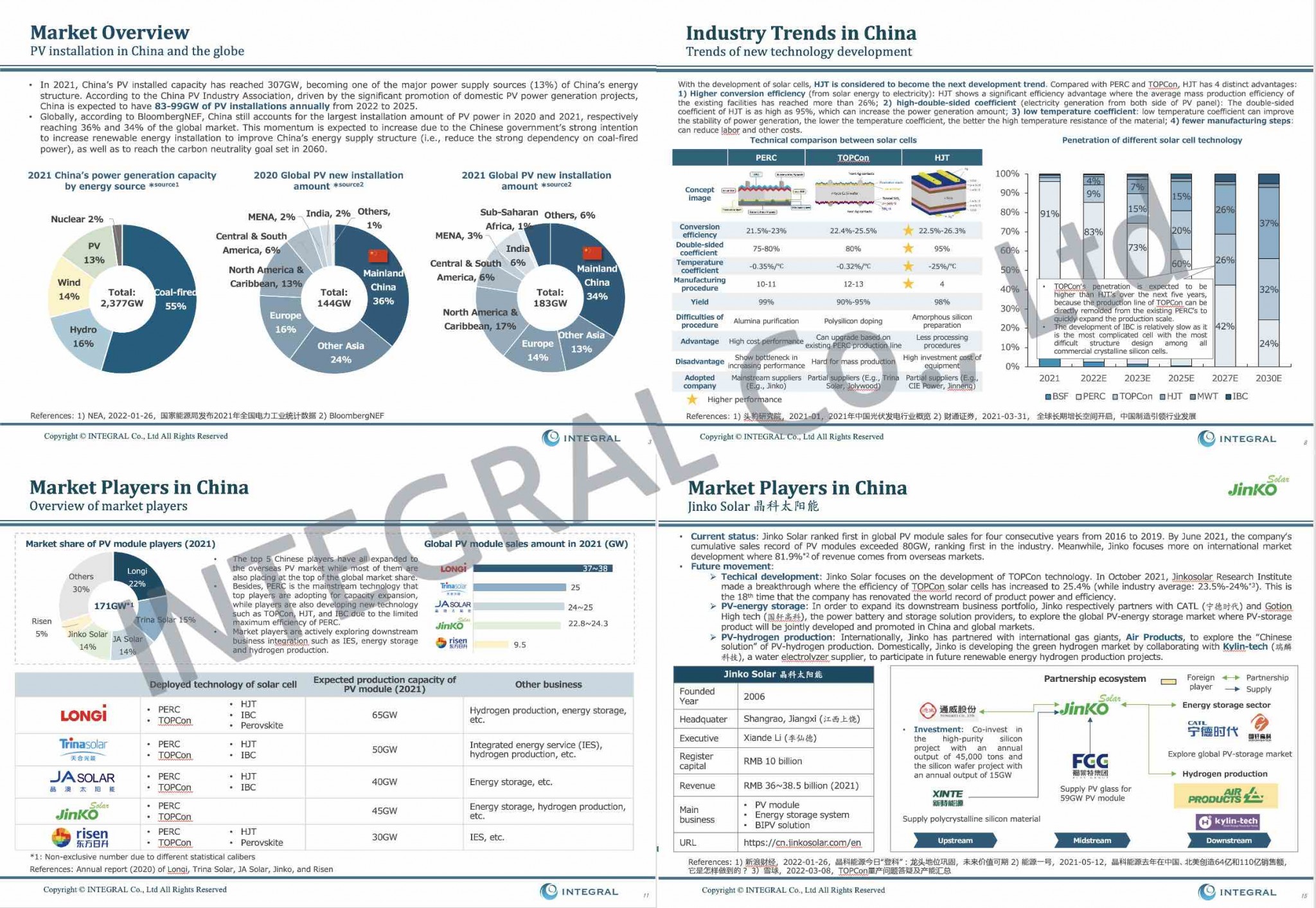 Table of Contents
Part I. Market Overview P.2
-

PV installation in China and the globe
-

Installed amount of centralized and distributed PV / Cost trend of PV panel
-

Competitive landscape of international PV panel players
Part II. Industry Trends in China P.6
-

Existing technology of solar cell
-

Trends of new technology development
-

Trends of application scenario
Part III. Market Players in China P.10
-

Overview of market players
-

Overseas expansion of major PV players
-

Global production base of 5 players
-
Future movement of market player