Fuel Cell Large Commercial Vehicle Major OEMs in China (2021)
【Fuel Cell Large Commercial Vehicle Major OEMs in China (2021) 】
Deliverable: Industry report PDF (52 pages)
Report contents:
Report contents: With a focus on HDTs, this report explains the current and future business layout of major OEMs in Fuel Cell Large Commercial Vehicles in China using our unique analysis method
Survey period: From June 2021~July 2021
*The copyright of the contents of this report belongs to INTEGRAL Co., Ltd. Please use it only for your business office and refrain from copying or reprinting without permission.
VIP Membership Terms for details.
To see other

sample report

in our databse,
please register as a member and download it from
integral database
.
Click here for new membership registration. (Member registration is free)
↓Pickup image of the report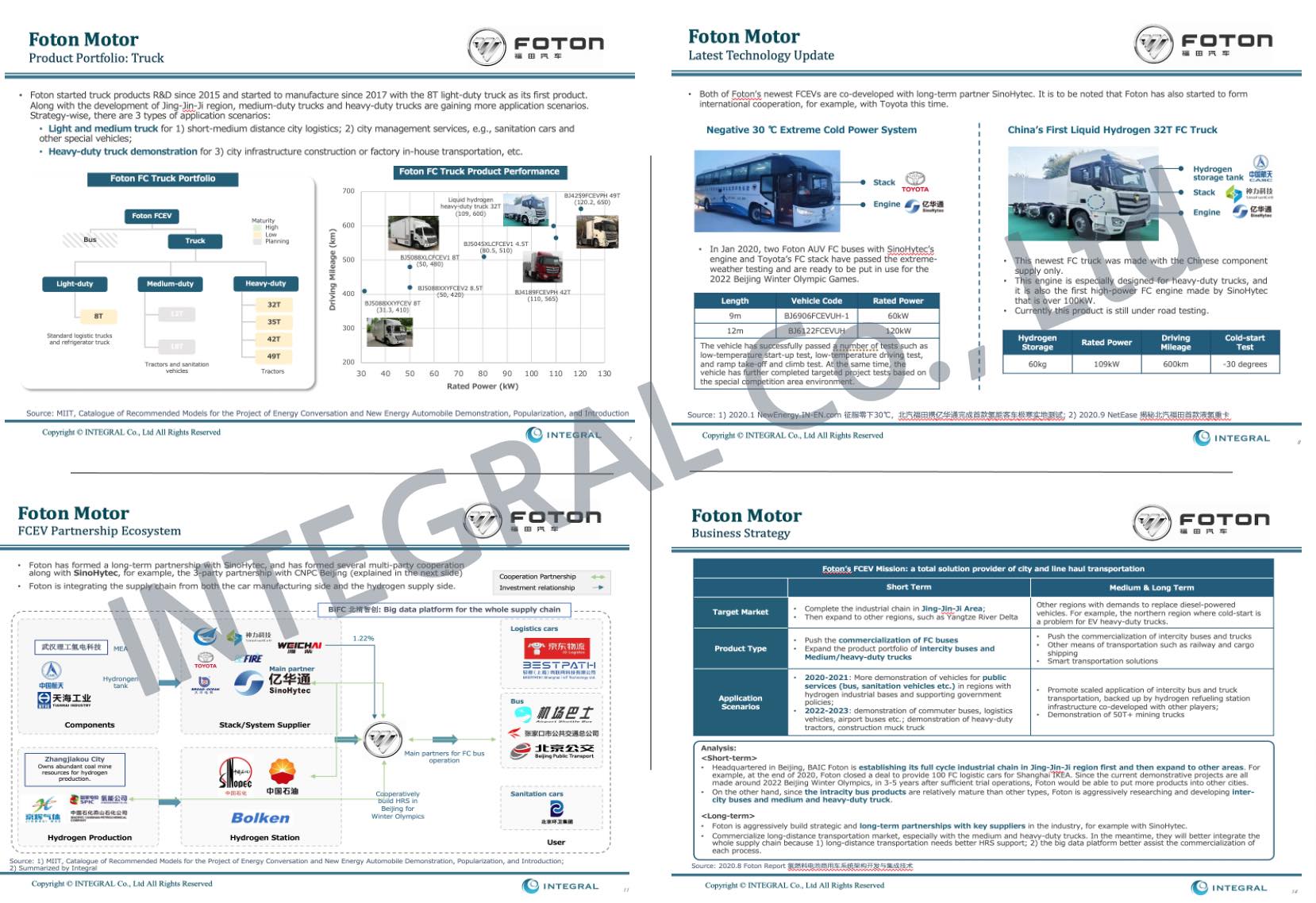 OEM Manufacturers
-Player Analysis*
-General Information
-FCEV Timeline
-Product Portfolio
-Latest Technology Update
-Sales Analysis & Production Plan
-Ecosystem of Partnership and Supply Chain
-Targeted Market and Market Expansion
-Business Strategy Analysis
(*) Players include: Foton Motor, Feichi Technology, SAIC Motor, Skywell
If you want to download and read a sample of this report,
please register as a member and download it from the members-only page.
Click here for new membership registration. (Member registration is free)