Integral
's research documents are tailor-made by our specialized researchers according to the requirements of each client
Integral 's research documents are tailor-made by our specialized researchers according to the demands of each client, such as

market-entry, business expansion, technology tie-ups, establishment of supply chain, and capital investment

. Since September 2017, we have consistently provided research and business support consulting services in China.

Our strength lies in our deep understanding, strategic insights, and local and global networks of the industry that we have accumulated through our in-depth research activities

.

It is possible to obtain unique insights for your company; you can find valuable market research insights to give you and your company an edge. We excels at surveys in China in the following areas:

new energy, carbon management, and digitalization

– each one has a proven track record.

Through these high expertise, our mission is to provide solutions to our customers' business challenges in China.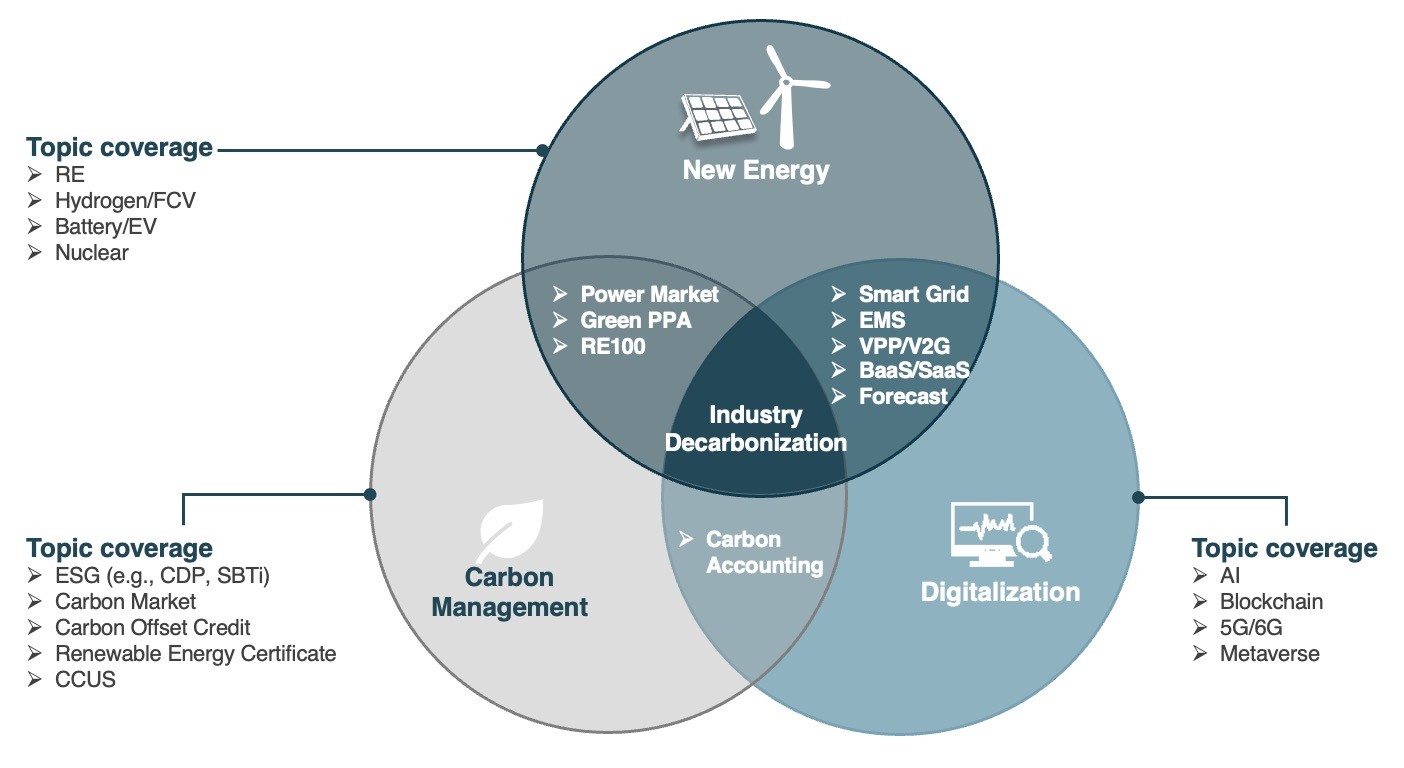 New Energy
・Fuel Cell Electric Vehicle(FCEV)industry
・Hydrogen energy industry (hydrogen production / storage / transportation, hydrogen detection/inspection, hydrogen stations, household/industrial CHP, etc.)
・Electric Vehicle (EV) industry
・EV power battery / storage battery market (lithium-ion batteries, all-solid-state batteries, next-generation batteries [redox flow batteries])
・Wind power generation industry (onshore/offshore wind power generation)
・Photovoltaic power industry (central, distributed solar power)
・Other RE / clean energy industry (hydropower, biomass power generation, biofuel, SAF, nuclear power, geothermal)
・RE power generation equipment, material-related markets
・New materials (bioplastics, low-emission building materials, heat insulating materials)
・General carbon neutrality area like trends in decarbonization efforts in the steel industry and chemical industry
・Emission Trading Scheme (Carbon Credit, CCER)
・Power Industry (Green Electricity Trade, PPA, RE100)
・REC: Renewable Energy Certificate (Green Electricity Certificate, I-REC, TIGR)
Digitalization
・Smartgrid-related technology, V2G, VPP, Demand Response
・

Energy Management System (FEMS, BEMS, HEMS) , Green Factory, Green Building


・Digital application in new energy fields such as robot, UAV, blockchain, AI, and ,metaverse
・5G, 6G next-generation communication technology
・Battery recycling including

Battey diagnostic technology,

cascade reuse, cloud asset management technology
・Cloud services and applications in new energy fields, BaaS, SaaS
Major Clients
Our main clients are strategic department and business development units in MNCs, government agencies, and think-tanks.
Case 1
Deliverables: Industry survey report ppt (about 100 pages), word, excel
Scope: latest trends in China's (and world's) hydrogen and fuel cell industry, the industry macro information, government policy initiatives, players in the market, introduction of new technologies, cost analysis on fuel cell, trends in representative private companies.
Duration: 4 months
Case 2
Deliverables: Industry survey report ppt (about 70 pages)
Scope: Market survey on China EV motorcycle market, EV charging stations, Last Mile Delivery market, including market macro information, latest trends in related policies and industry standards, evaluation of corporate strategies of charging station operating companies in terms of business model, target market, and business expansion strategy analysis, etc.
Duration: 1 month

Case 3
Deliverables: Industry survey report ppt (about 60 pages)
Scope: Survey of corporate responding to government policies (central and regional) of major lithium-ion power manufacturers in China, the list of National Key Projects (R&D projects) regarding Lithium-ion power battery, and survey of R&D key people.
Duration: 1 month

Case 4
Deliverables: Industry survey report ppt (about 60 pages)
Scope: Market survey on decarbonization efforts and development trends of decarbonization technology in the Chinese steel industry.
Duration: 2 months

Case 5
Deliverables: Industry survey report ppt (about 30 pages)
Scope: Market survey of China's green electricity trading market and carbon credit trading market
Duration: 1month
Support Flow
STEP1: Contact us by phone or email
After a client provides an overview of the research content, period and method, we estimate the research cost. This consultation regarding the research is free of charge. (To contact us)
STEP2: Create a survey proposal
We discuss the components of the deliverables with our clients, to clarify the research proposal, content, hypothesis and its delivery in the form of WORD or PPT.
STEP3: Start the survey
First, we conduct a secondary research to obtain macro information such as statistical data and create graphs and diagrams accordingly. Depending on the survey design, we also conduct field research at exhibitions and primary research such as interviews with companies and experts. The survey report is updated and submitted from time to time, and the contents of the survey are confirmed, corrected and requested via telephone or video conference periodically like twice a month.
STEP4: Deliver a completed survey report
After delivery of the deliverables and confirmation of the contents, you are charged for the research request.
STEP5: After-sales support before and after entering China
Upon completion of the research, we provide solutions such as matching with Chinese companies that are potential partners, as well as new business and market development, business planning, and commercialization of research themes upon request. Additionally, we support work needed when starting preparations for specific expansion. We can provide a wide range of support such as for company registration, office search, trade operations, and accounting.
Service Fee
For quotation of the service fee, please contact us by email (
info@integral.net.cn
).