【
Supply Chain Challenge in China's Offshore Wind: The Vessel Shortage
】
Author

[Snapshot]
1. The primary challenge is still the supply chain pressure. Vessel as an important part of the offshore wind supply chain significantly matters to project completion.
2. There is a shortage of vessels in China and will get worse when the Chinese turbine size continues to increase, and projects go far sea. For example, WTIVs of >1,600 tons of lifting capacity, cable laying vessels with >5,000 tons of cable capacity, and SOVs might face a supply risk in the short to medium term.
3. Digital platforms that have vessel management and window of opportunities prediction could be demanding to improve vessel utilization rate.
4. Although green maritime logistic is not an urgent task now, it is expected to become a decisive criterion for tendering in the future. To avoid the vessel shortage crisis that the industry faces now, it is better to prepare early for decarbonization in maritime transportation sectors. Methanol-powered vessels can be an option for SOV.
Key words: #offshorewind #WTIV #SOV #CTV #Methanolpoweredvessel #vesselshortage
---
Background-Provincial governments set ambitious targets

China now is the largest offshore wind market in the world accounting for 48% of total global installation. As the national subsidy of offshore wind came to an end in 2021 in China, the onus has shifted to provincial governments to provide support for further development in their waters. Based on the released coastal city's 14th Five-year plan, it would add around 72.6GW planned capacity by 2025. Guangdong and Jiangsu are experienced offshore wind provinces and continue to lead. These two provinces both have large electricity consumption and good wind resources. Perhaps more noticeable is provinces that have no or little local operating capacity such as Shandong, Guangxi, and Hainan have also made ambitious plans.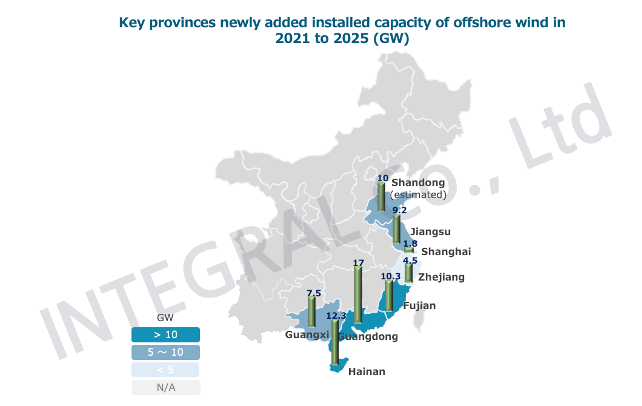 Figure 1. Coastal provinces planned new installation capacity during 14th Five-year plan period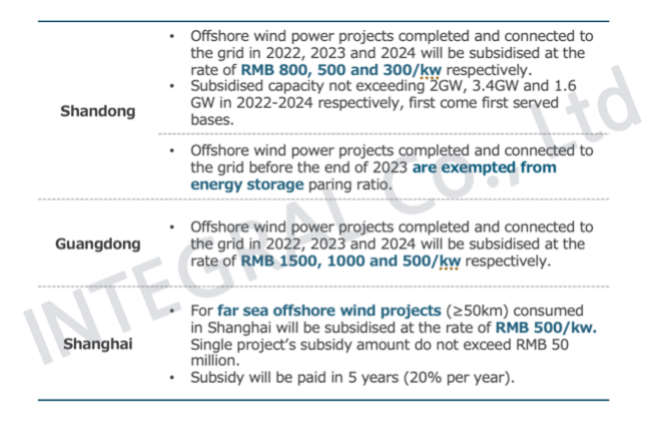 Figure 2. Available provincial subsidies
If provinces are able to follow this plan, China's accumulated offshore wind capacity could reach over 100GW in 2025. To meet this target, China probably needs to add around 11GW new installations each year. However, there could be some obstacles to executing this target.

Figure 3. China's accumulated wind installed capacity (GW)
Vessel shortage in China's offshore wind sites
In 2022, the market observed a decrease in newly installed offshore wind in China. Apart from the removal of subsidies, one major cause of the drop is supply chain pressure. High-speed booming of offshore wind has led to a shortage of components, vessels, and port infrastructures, raising their price and thus putting projects at risk of being delayed. Similar to other countries like the UK, one of the most critical issues in China is the shortage of vessels. In 2022, due to the "installation race" caused by the cancellation of national subsidy, construction vessel was in short supply, which led its price to triple.
Construction vessel (WTIV and cable laying vessel)
During construction, two types of vessels are mainly used, WTIV (wind turbine installation vessel) for turbine construction and cable laying vessel for submarine cables.
For WTIV, China might not have a shortage now, but it is likely to face challenges shortly. At the current stage, China has in total of 54 WTIVs, mostly equipped with <1,200 tons lifting capacity which are mainly used to serve small-sized turbines (<7MW). This might seem sufficient now as the average turbine size in China is about 5-6MW by 2021.
However, as turbine sizes increase, existing vessels may no longer suffice, necessitating larger and more powerful ships for heavy lifting. In the future, WTIVs less than 1,200 tons lifting capacity will gradually phase out. In 2022, the average size of new offshore wind turbines in China coming off the production line is approximately

11.5MW

. Mingyang 明阳 and CSSC 中国海装 have even unveiled 18MW turbine in 2022. (See our blog:

China's Offshore Wind Turbine Manufacturers Pioneering the Global Market: What Does it Mean for the Rest of the World?

) Based on public bidding information, the average turbine size for the newly installed turbine in 2023 could be around 8-10MW. For this kind of larger turbines, WTIV with at least 1,200 tons lifting capability is required. However, according to GWEC and domestic industry data, China only has 15 construction vessels with over 1,200 tons cranes and only 2 are capable of turbines of 10MW or above. For the ones that are under construction now, only 5 are capable of 15-16MW turbine construction and none can be applied for 18MW turbine. These are not enough to satisfy more large scaled offshore wind projects in the future.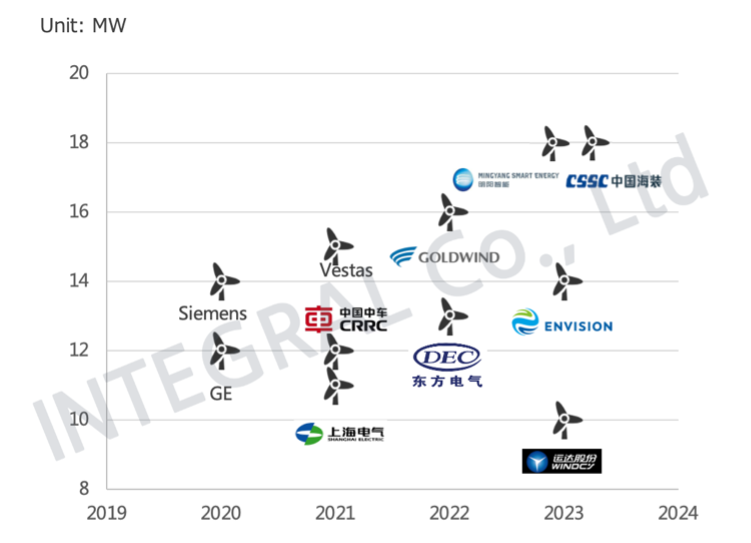 Figure 4. Major OEMs' supersized turbine status
This supply shortage caused by the installation race in 2021 has also led to vessel rent price surge in 2022. Price surged from 4 million RMB per month to 10 or even 18 million RMB per month.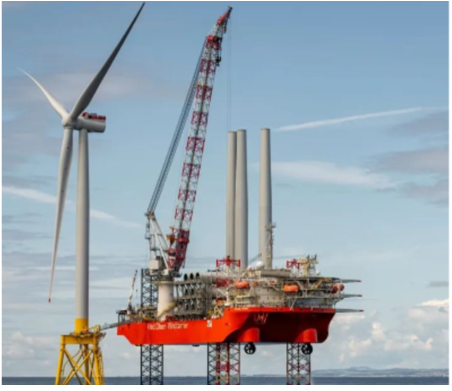 For cable laying vessels, China now has about 50 of them and the main problem is most vessels are outdated with low continuous operation capability. The average age of these ships is over 10 years with only 11 being built after 2017 with more advanced functions. Due to the "walk and lay" method, it is required that the speed at which the cable-laying vessel lays the cable into the sea and the speed at which the ship moves shall be matched to ensure the cable is not damaged. Furthermore, to avoid the influence of strong waves on the position of the vessel, a DP (dynamic positioning) system is needed to constantly adjust the position of the vessel and ensure it stays on the designated cable routing line. So far in China, only 4 cable laying vessels are equipped with a DP system. Another problem is that most Chinese cable laying vessels are non-propelled barges, which means they do not have a power system and thus require 3-4 anchor boats and tugboats for anchoring and moving which is slow and largely increases the construction costs and labor costs. Only 2 Chinese vessels have self-propulsion capabilities. Furthermore, Chinese cable layers are relatively small sized, only 8 with a cable capacity exceeding 3,500 tons. For far sea and larger projects, cable capacity is better to be above 5,000 tons.
It is obvious that current Chinese cable-laying vessels are only suitable for near-sea projects and does not have the ability to carry out long-distance operation. Globally, the Italy company owned cable layer "Leonardo da Vinci" is currently the world's largest cable laying ship equipped with DP3, ROV (remotely operated vehicle), 6 diesel engines, 2 battery systems, and 17,000 tons capacity. The most advanced one in China is "ZHONG CHUAN HAIGONG 6 中船海工6" equipped with power system, DP2, and ROV. But its capacity is only 1,500 tons. Compared with the Italian one, there is still much space to improve.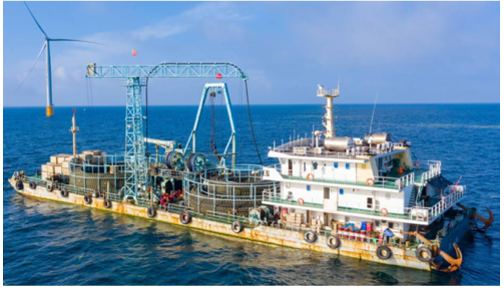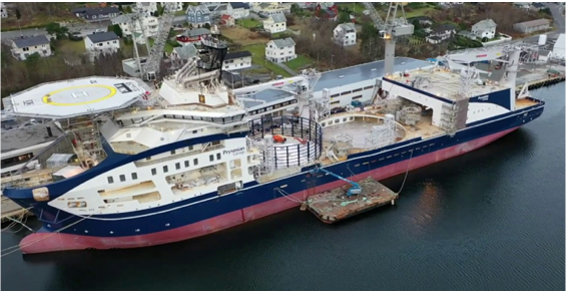 Figure 6. Chinese cable layer (left) and Italian cable layer "Leonardo da Vinci" (right)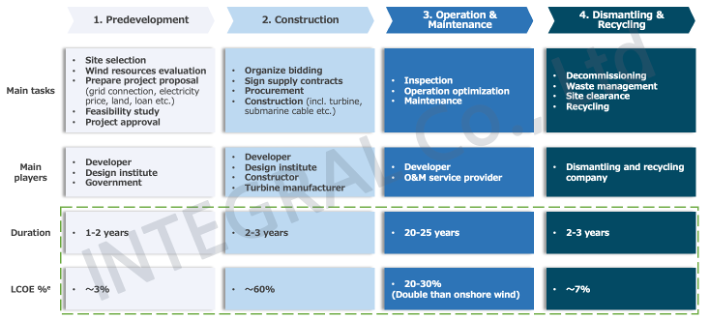 Figure 7. Lifecycle of an offshore wind project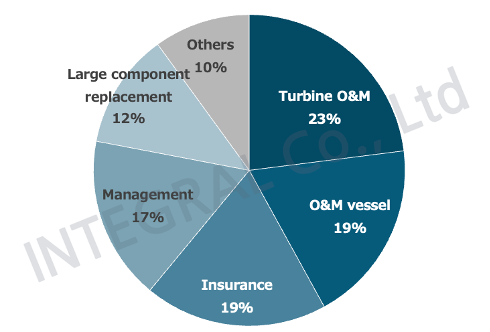 Figure 8. Offshore wind OPEX breakdown
In the O&M process,
CTV
(crew transfer vessel) and
SOV
(service operation vessel) are mainly used. Now since most of the offshore wind projects in China are in the intertidal zones (<18.5km), which is close to the shore, ships developed from transportation boats or fishing boats can basically satisfy the needs. As Chinese projects go far sea, transportation boats or fishing boats will start to fall short. CTV for near-sea projects and SOV for far-sea projects will be in large demand. Especially SOV, as projects go further, CTV will not be able to do return trip. Simply because it will take around 6-8 hours for one return trip which is time consuming and not efficient. Thus, to reduce these fuel costs and also save time, SOV with accommodation would have a higher utilization rate. Not to mention that SOV can be equipped with additional functions to perform maintenance work such as underwater inspection with ROV.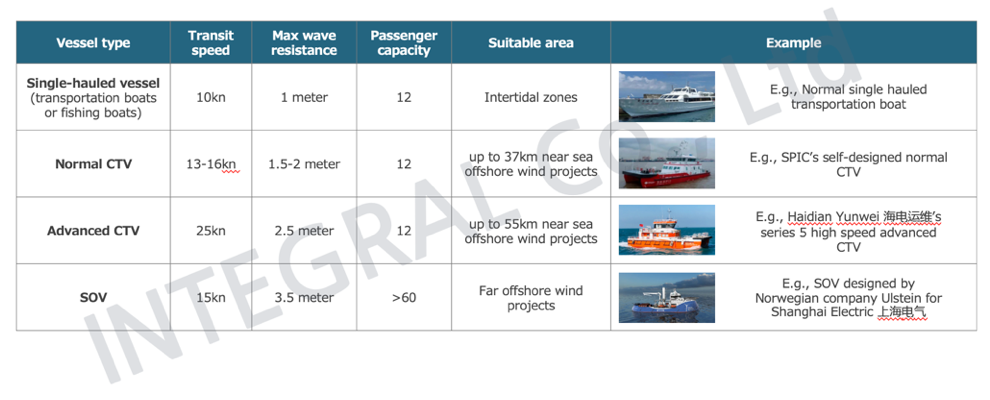 Figure 9. Comparison among O&M vessels
For CTV, the technical barrier is low. Thus, Chinese owners prefer to build them in China or in neighboring countries to reduce additional transportation costs. However, for SOV, a
high technical barrier
remains. European firms are still much more advanced in terms of SOV design and the supply of key components including cranes, gangways, and power control sy
stems. In the current Chinese market, design and key components supply are dominated by European firms including Ulstein, SMST, Kenzfigee, Ampelmann etc. Only one Chinese shipyard named ZPMC
振华重工
has self-developed 3D gangway. China n
ow does not have self-developed 3D crane. Foreign players can enter the SOV market either as designers or key component suppliers.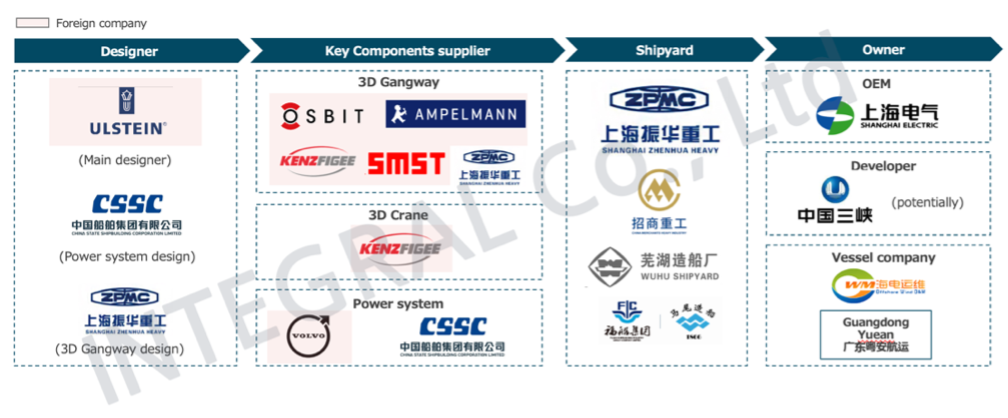 Figure 10. SOV value chain in China
By rough estimation, China will need about 300 O&M vessels in 2023, but now only 170 vessels are operating, of which most are transportation or fishing boats, only 55 are CTVs and only 1 is SOV. Before 2025, as China focuses on near-sea projects, CTV will be a more prevailing option. As China will be shifting to far-sea (>55km) offshore wind projects from 2030, we foresee a supply risk for SOV might happen at that time.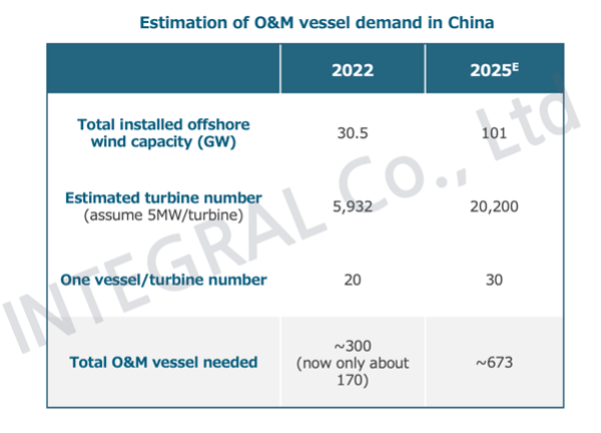 Figure 11. Estimation of O&M vessel demand in China
Potential business opportunities
Digital platform for vessel utilization
As mentioned above, due to the scarcity of vessels, the vessel rent fee has increased a lot, which has been putting pressure on installation costs. Project developers have started to purchase their own vessels to cut the rent fee and guarantee offshore access. For construction, developers including Longyuan 龙源 and CTG (China Three Gorges) 三峡新能源 each own WTIV with 2,000 tons lifting capacity. It is also noticeable that for operation, OEMs like Shanghai Electric have ordered one SOV designed by Ulstein and constructed by ZPMC in 2022. However offshore wind vessels involve a substantial initial investment, often exceeding 100 million RMB. To utilize these expensive vessels as much as possible, the key is to apply digital platforms to improve vessel utilization rate.
To improve vessel utilization, two functions are key from the digital platform:
window of opportunity prediction
and
vessel management
. Challenging environments (such as typhoon, thunderstorm, tide, agglomerate fog etc.) offshore makes the scheduling and delivery of vessel difficult. The average "window of opportunity" in China's coastal regions is about
100-150 days
in one year, which is about 50% less than onshore. The window of opportunity also fluctuates depending on the specific sea areas and seasonal changes. How to maximize the use of this limited window of opportunity is essential to cut costs. Last-minute rescheduling caused by adverse weather conditions can be very expensive. Thus, it is necessary to predict the available time to go offshore. Other than this, digital platform shall also be able to dispatch vessels and plan vessel routes based on predictive maintenance. Based on AI and historical data, the digital platform predicts potential faults in turbines. Combining this fault alarm with window of opportunity, generation forecast, and spare part availability, the platform is able to come out with vessel strategy, such as either using CTV or SOV or a combination of that, how many vessels to dispatch, and the sequence of turbine maintenance (vessel routes) to optimize vessel operation routes.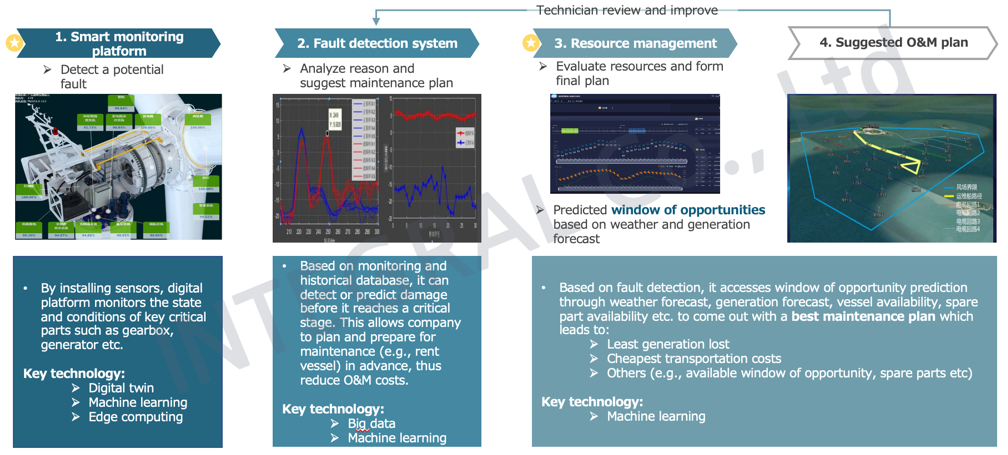 Figure 12. How does the digital platform work?
Currently in China, smart digital platforms mostly serve for onshore operations, offshore wind digital platform seems limited. Major players include OEMs like Goldwind, Mingyang and also some vessel companies such as "Haidian 海电运维". In general, OEMs have strong expertise in turbines and collected massive amounts of data during the warranty period. Thus, they can have an advantage in developing digital platforms.
Green methanol- powered vessel
Although now it is not an urgent task, green offshore logistics is expected to become a decisive criterion for tendering in the future. To achieve carbon neutrality, renewable energy developers sooner or later will deal with emission reduction in maritime transportation for construction and O&M. Currently China does not include the shipping industry in its carbon market. As shipping accounts for around 12.6% of the total carbon dioxide emissions in China's transportation sector, it is likely that in the future it might also be included in the national ETS like what the EU did. At that time, green fuel might be prevailing to save costs high carbon prices. (See our blog:

China's Emissions Trading: The Opportunities Ahead

; Listen to our podcast:

Episode 1: China's Carbon Market Quick Updates

)
Currently in China, diesel or diesel-battery hybrid engines are commonly employed in offshore wind vessels, contributing to significant emissions. With the use of green methanol, it is able to cut SOx emissions by up to 99%, NOx emissions by up to 60%, and CO2 emissions by up to 60-95%. Since electric vessels do not use green electricity yet, compared with fully electric vessel, methanol vessel has lower life cycle carbon emissions.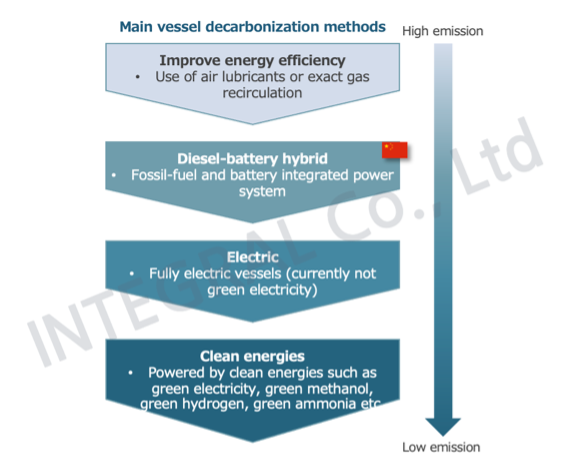 Figure 13. Vessel decarbonization methods
China so far does not have methanol-powered O&M vessels. China's methanol powered ships are mostly container ships now. One key player is COSCO Shipping 中远海运. By July 2023, it has 12 green methanol container ships on order. Bottlenecks mainly are high production costs of methanol and lack of methanol storage facilities at Chinese ports.
Globally, one of the world's largest offshore wind operators- Ørsted (Denmark), has purchased the world's first methanol SOV to be used in its project in the UK East Coast in around 2026.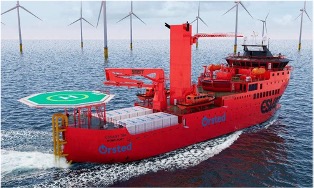 Figure 14. Methanol SOV owned by Ørsted
The primary challenge in offshore wind is still to cut costs across its supply chain. As vessel is critical to guarantee offshore wind construction and access for maintenance activities, the shortage of vessel could cause a significant delay in turbine construction and the O&M process. Especially SOV in the O&M phase, due to high technical barriers, it still highly relies on European companies. In the construction process, as China's turbine size continues to increase from the current 5-6MW to 8-10MW in the future, WTIV above 1,200 tons lifting capacity also foreseen to have a risk in supply in the short term. To better utilize limited vessel resources, digital platforms could be one business chance. With AI and weather forecast systems, it is able to forecast window of opportunities, optimize vessel dispatch strategy and operation routes, thus increase vessel utilization rates.
[1] AJOT, 2023-5, Offshore wind installation vessels – a coming shortage
[2] 北极星风力发电网,2023-1,深度 | 是什么让海上机组容量一年增长7MW?
[3] 北京国际风能大会暨展览会组委会,2021-10,风电回顾与展望2021
[4] 国际能源网,2022-4,缺口60艘!风电安装船每月租金1000万-1800万! 还在涨!
[5] 美章,2022-12,海上风电安装潮下对铺缆船的市场需求范文
[6] 上海市国有资产监督管理委员会,2023-9,亚洲首制海上风电SOV运维母船下水,上海电气创新海上风电运维方案
[7] BCG, 2022-3, Offshore Wind: Future of logistics
[8] European Commission, EU Emissions Trading System (EU ETS)
[9] 每日风电,2020,明阳智能贺小兵:海上风电运维平价技术创新之路.
Should you have further questions about CCUS in China and related topics, please feel free to drop us an email at
info@integral.net.cn
.
We welcome your comments and questions regarding this article! Please fill in the comments below.