Sparking a Second Life of Power Battery
PART 5. Business Model and Key Players in China
Author

As China is about to usher in the peak period of retired power batteries, players across the value chain are actively exploring a technically and economically feasible way to extract batteries' residual values (the so-called Battery Reuse or Echelon Utilization in [PART 1. An Overview of Battery Reuse in China]). In this context, this article tries to discuss players' positions within the battery lifecycle, the intra-industry coordination and representative business models.
1. Types of Market Players
Market players are featured with different motivations for market entry and unique advantages to harness based on their traditional business (see Figure 1). Here three types of market players are discussed: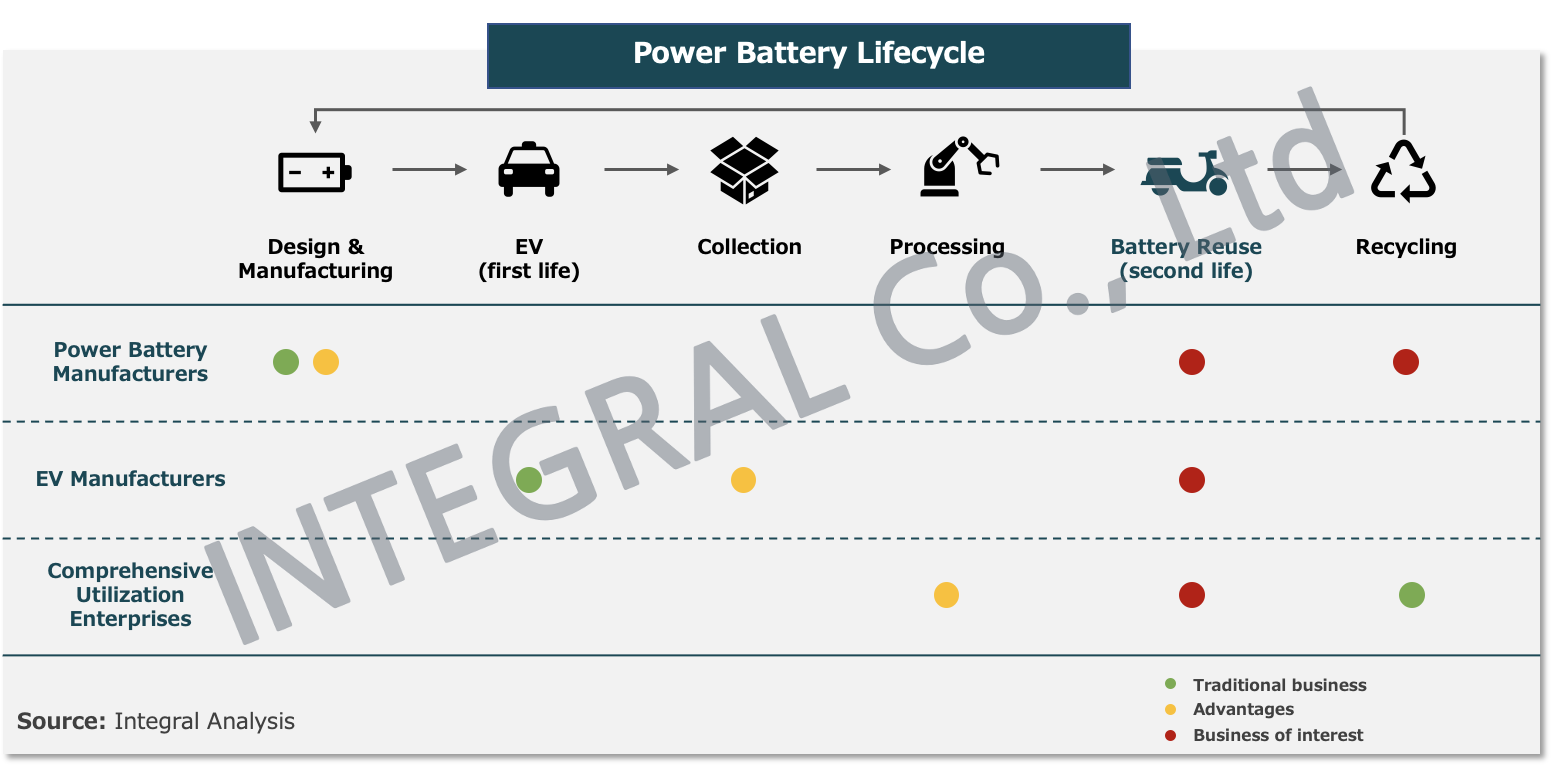 Figure 1. Players' Positions within Battery Lifecycle
Power battery manufacturers have expertise in battery design.
Power battery manufacturers have interest in battery recycling to ensure the raw material supply. As recycling and reuse share procedures of collection and processing, battery reuse could potentially increase their resource utilization. Moreover, second-use batteries with cost advantages could help unlock the market originally occupied by the lead-acid batteries, e.g., in energy storage, back-up power etc.
Compared to other players, power battery manufacturers are able to optimize battery designs for reuse. For example, batteries could be designed to be easily disassembled or have longer life to utilize. Their own batteries' information is accessible (e.g., the connection methods, running data) to facilitate battery processing. Representative players are CATL, BYD, and BAK Battery.
Electric vehicle manufacturers could take control over collection channels.
Apart from the Extended Producer Responsibility, battery reuse could bring about additional revenue streams for EV manufacturers. The revenue could be used to sustain a competitive price of EVs, as the purchasing subsidy from government gradually declines.
The control over collection channels is their major advantage. Collection network could be easily established through 4S stores or vehicle dealers if enough incentives are given to consumers. Batteries collected from their own vehicle models ensure higher degree of consistency, compared with those from various brands. Moreover, they possess the battery onboard data before end-of-life in vehicle, which could be used to predict its remaining useful life [PART 3. Technical Aspects of Battery Reuse]. Representative players are BAIC Group, and SAIC Motor.
Comprehensive utilization enterprises seek to extend its battery circulation.
​
In most cases, this kind of players have recycling business and attempt to incorporate battery reuse into their circulation model. Their recycling expertise includes automated disassembly & processing in a more environment-friendly way, which could be followed in battery reuse. However, they need to collaborate with other players in the industry to acquire battery collection channels. Representative players are GEM, Huayou Cobalt, Brunp, Ganzhou High Power, and Zhongtian Hongli.
2. Coordination across Battery Lifecycle
Since battery reuse covers so many steps and stakeholders, it's not sufficient to depend on one single player to run this business. After analyzing their features, we observed that intra-industry coordination is a critical and feasible option. With all kinds of players held responsible for battery reuse, synergy effect across battery lifecycle could be realized. For example, power battery manufacturers would consider the potential of battery reuse when designing new batteries; EV manufacturers could access to their consumers to collect retired batteries; while comprehensive utilization companies master the technology to disassembly used batteries for further applications.
The partnership among different stakeholders has been the common practice in the industry (see Figure 2). Usually, they will co-establish the collection sites, research on the echelon utilization technology & develop related products, and use the products in the second-life applications (which sometimes involves end-users of echelon utilization products in the partnership).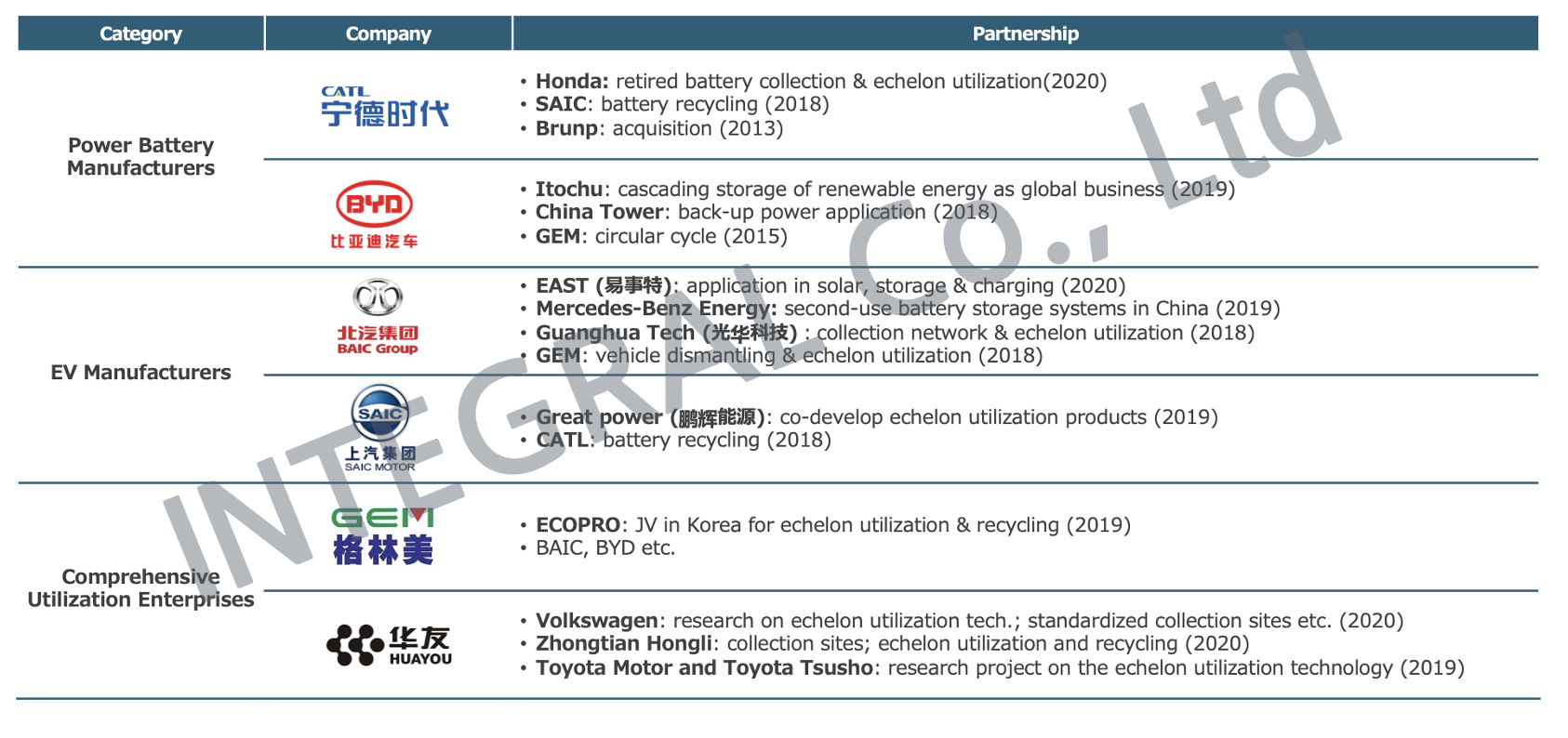 Figure 2. Partnership of Market Players
However, several issues remain uncertain despite the well-developed coordination. Firstly, the battery data owned by power battery and EV manufacturers might not be easy to share with comprehensive utilization enterprises, which turns into a barrier for the latter to predict battery's state of health in an efficient way. Secondly, battery will become more important asset if its residual value is confirmed through reuse, but there's no consensus over its ownership when it's transferred away from consumers, though in NIO's case it's owned by a joint venture co-founded by EV and battery makers, as well as investment companies.
3. Case Studies: Experience from Three Players
As battery reuse is still a nascent industry, case studies of other players could offer valuable references. The following analysis will mainly cover three critical steps of the whole process, namely battery collection, processing, and second-life applications.
3.1 BAIC Group
As a major automaker in China, Beijing Automotive Group (BAIC) stepped into EV industry in 2009, when its EV branch (BJEV) was established. With more than 420,000 electric vehicles on the market so far, BJEV is one of the leading EV manufacturers in China, which offers a substantial pool of used batteries for second-life applications.
BAIC Group has created a closed loop for reuse through battery swapping.
In 2017, it has combined battery swapping, battery reuse, and energy storage in its "Optimus Prime Plan" (see Figure 3). In terms of battery collection, BAIC innovates in swapping mode to facilitate more efficient channels. Consumers of its quick-change vehicles choose not to purchase batteries but to obtain its use right by paying rental fees. Once the batteries have run out of power, they could be replaced at the swapping stations for the fully charged ones. In this way, EV manufacturers could easily monitor the battery conditions, and collect those unqualified ones once their capacities degrade below 80%. Furthermore, those retired batteries could fulfill their second lives in the swapping stations as storage batteries to adjust grid systems and PV power fluctuations. The closed loop is then created from battery use in vehicles, collection, and echelon utilization as storage batteries at swapping stations.

Figure 3. Business Model of BAIC Group
With access to historical data, it enjoys advantages in battery screening and testing.
Its evaluation process is primarily based on online evaluation supported by historical data & supplemented by offline testing (see Figure 4). This proves to be very critical to make the whole process efficient and economical. As the most traditional offline testing may take more than 10 hours, its online evaluation system could largely shorten it to less than 30 minutes, while still maintaining 90% precision
1
.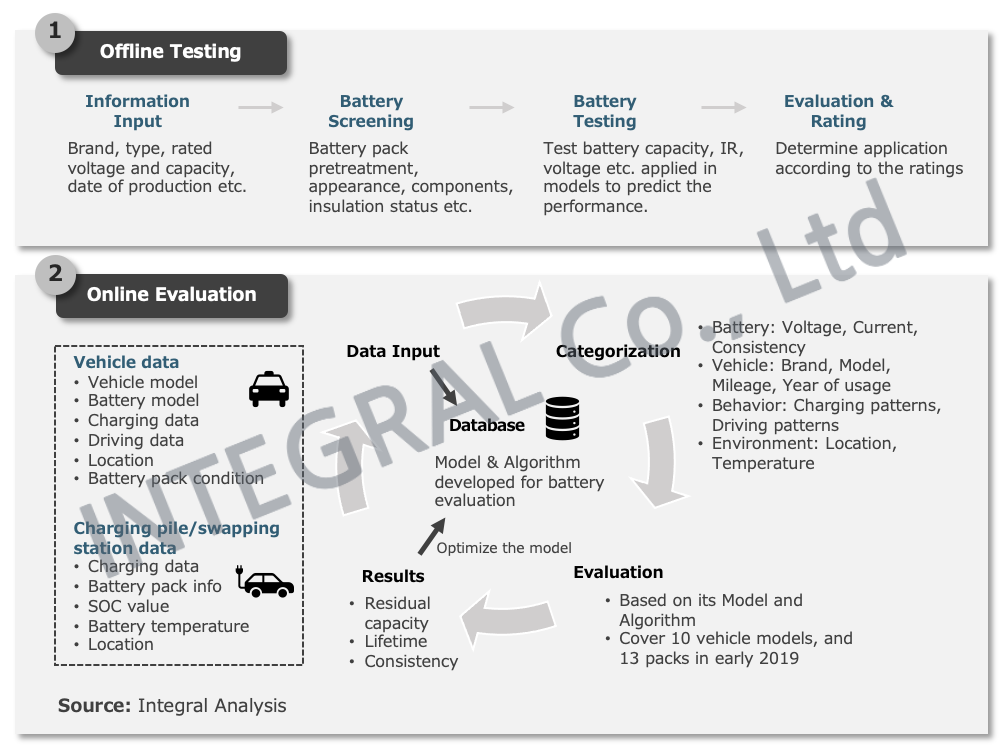 Figure 4. Evaluation System of Battery Performance
The next two players are both comprehensive utilization enterprises. With previous battery treatment experience, they manifest advantages in the processing procedure, though with slightly different perspectives.
3.2 Huayou Cobalt
Having started off in mining, Huayou Cobalt's business covers the development and metallurgy of cobalt & nickel resources, intensive processing of Li-ion cathode materials, and resource recycling and reuse (see Figure 5).

Previously, it has recycled used batteries to extract metals and remanufacture them into battery components. With the rise of reuse industry, however, it considers utilizing batteries' residual life before extracting their raw materials, so as to fully capture their remaining value.

Figure 5 Huayou Cobalt's Business Scope
Its advantages in battery processing are revealed as follows:
Whole-process safety management spans from collection, transportation, to warehousing and production.
Since the battery bears risks of fire or explosion, it needs to be treated with protection methods. In Huayou's practice, for example, it has used safety iron box and a double-layer explosion-proof box for battery storage. Its warehouses are following the grade-II fire rating of Class C buildings, and temperature sensors are equipped to ensure safe production.
Its production line is well equipped to fulfill automated disassembly.
A set of process is followed to improve the disassembly efficiency. Before disassembly, the battery data is obtained through code scanning and vision detection system. Then automatic testing equipment conducts residual capacity test to screen capable batteries for disassembly. With data accumulated, the system chooses the technique automatically, which is completed by manipulators, and partly by manual work. This technology is expected to grow increasingly important, especially for future large-scale battery processing.
In terms of second-life products, Huayou has launched the Battery as a service (BaaS), which basically rents products to customers, and provides after-sales services afterwards. This strategy could effectively compensate the uncertainty about second-life products' performance. As customers are offered lower price, and guaranteed with services, there will be higher product acceptance. In practice, Zhongtian Hongli (Huayou's partner) has been widely adopted this strategy, and successfully rented second-life batteries in more than 30 cities, used in logistics, instant delivery, tour bus, road sweeper etc.
Since establishment, GEM has been devoted to recycling business and constantly expanding the scale of waste treatment. Recycling of waste batteries grows

increasingly

important as it stepped into power battery material re-manufacturing in 2015, which is now its biggest revenue

source

.
Similarly to Huayou Cobalt, battery reuse is considered to extend its battery circulation and increase resource utilization rate.
The extensive collection network is established through partnership.
As a leading player in the field, it has signed agreement with around 250 vehicle and battery enterprises to collect batteries, while it plans to "partner with 50% of vehicle and battery enterprises around the globe and collect 30% of power batteries in China"
2
.
Another highlight lies in its retired battery traceability management.
It has participated in the related National Key R&D Program and led a sub-topic with CATARC, the institution in charge of the official traceability system. The research mainly covers material sensing, identification of battery characteristics, on-board measurement and monitoring system etc. With information input, coding and other automatic identified characteristics, an intelligent and trackable production line is under development. GEM is currently exploring intelligent disassembly based on data-controlled manufacturing execution system (MES). The system could be connected with national power battery traceability management platform, to align with other procedures alongside the value chain. GEM's experience in this regard will very likely provide reference to policy initiatives and become guidance to the industry, which will grow more salient as the coding and traceability system become regulated and mature.
Conclusion
The emergence of battery reuse has attracted numerous formal players (discussed above) to enter this industry. Among them EV manufacturers play a leading role to cut the battery flow to informal channels, while power battery manufacturers or comprehensive utilization enterprises could contribute in terms of battery design and processing technology respectively. Collaboration of various stakeholders is then recommended to better harness their advantages. Their joint efforts are expected to undermine the informal battery treatment, standardize the industry, and unlock more market opportunities of second-life products, especially in 2B segment such as grid energy storage, or backup power in telecom base stations.
1. 高工锂电. 2019.01 【山东海容•高工透视】电池评估技术应用
2. GEM. 2020.11 好风凭借力 格林美动力电池回收利用正当时
We welcome your comments and questions regarding this article! Please fill in the comments below.