Paving the Way for Green Hydrogen in China:
Efforts of water electrolyzer manufacturers
Author

Introduction
China is currently unlocking the potential of green hydrogen (produced by water electrolysis using renewable electricity). As the country has embarked on the road towards carbon neutrality by 2060, green hydrogen with lowest carbon intensity, will have critical roles to play to decarbonize the economy and create new business opportunities across the value chain.
Barrier 1:

Levelized cost of green hydrogen

shows no advantage compared to other types of hydrogen. According to our estimation, hydrogen from water electrolysis costs 40 RMB/kg when using grid electricity, 2 to 3 times more expensive than by-product hydrogen (14-16 RMB/kg), or hydrogen from coal to gas (~11 RMB/kg).
Barrier 2:

Adaptability to renewable energy
poses new technical challenges for water electrolyzers,
due to the rapid rise of renewable energy in China and its wide power fluctuations.
1. Green Hydrogen Cost Reduction
Generally speaking, green hydrogen's levelized cost (see Figure 1) is comprised of fixed cost (water electrolyzer, purification unit, installation, land etc.), & variable cost (electricity, water, maintenance). Among them: 1)Electricity serves as the largest cost component, making up around 85% of total green hydrogen cost; 2)Electrolyzer ranks as the second largest cost component. Efforts to reduce cost in these two areas are then discussed respectively.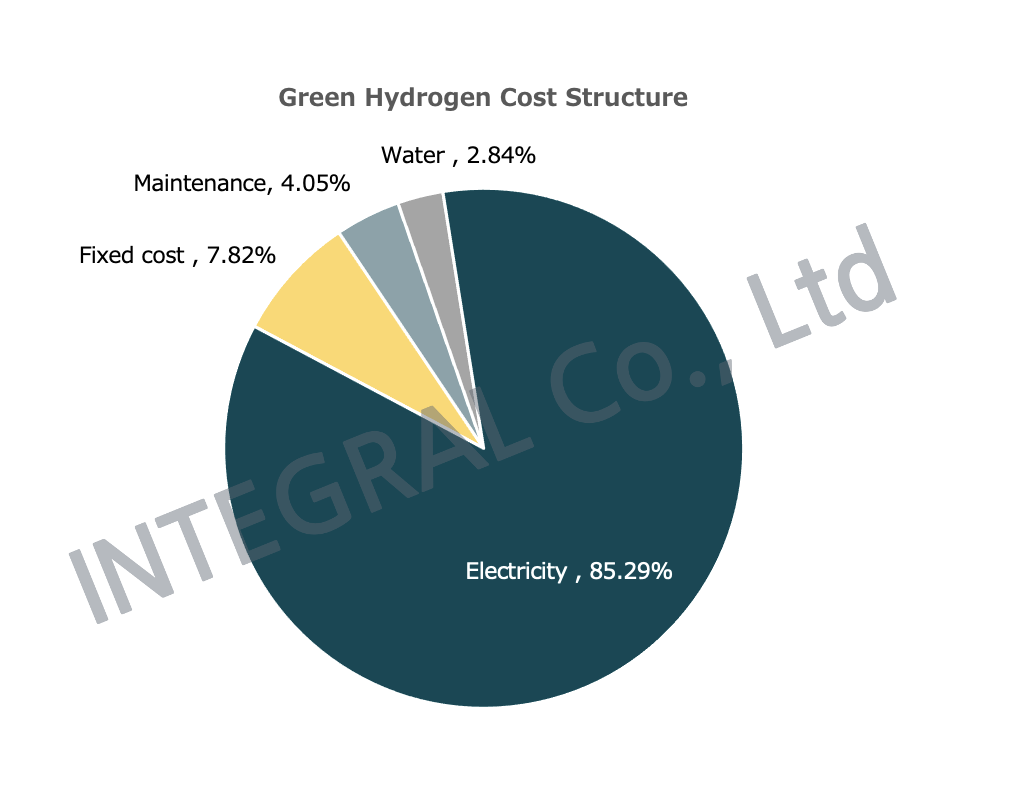 Figure 1. Green hydrogen levelized cost structure in China
Source: 香橙会研究院1
1.1 Lower electricity cost with higher efficiency electrolyzer and RE cost reduction
Electricity cost (RMB/Nm3 H2) = Power consumption (kWh/Nm3 H2) * RE power price (RMB/kWh)
As is shown in this equation, 1) power consumption of electrolyzer; and 2) RE power price are two major factors for electricity cost.
Power consumption: key indicator for electrolyzers
​
One pathway to cost reduction is to improve the electrolysis efficiency, so as to lower the power consumption per unit hydrogen produced. Currently there are two major water electrolysis technologies in China, namely alkaline-type and PEM-type (see Table 1). Alkaline electrolysis technology in China is more mature and commercialized, but with limited efficiency of 60-75%, while PEM electrolysis represents more advanced technology with efficiency of 70-90%, but is still at the early stage of commercialization.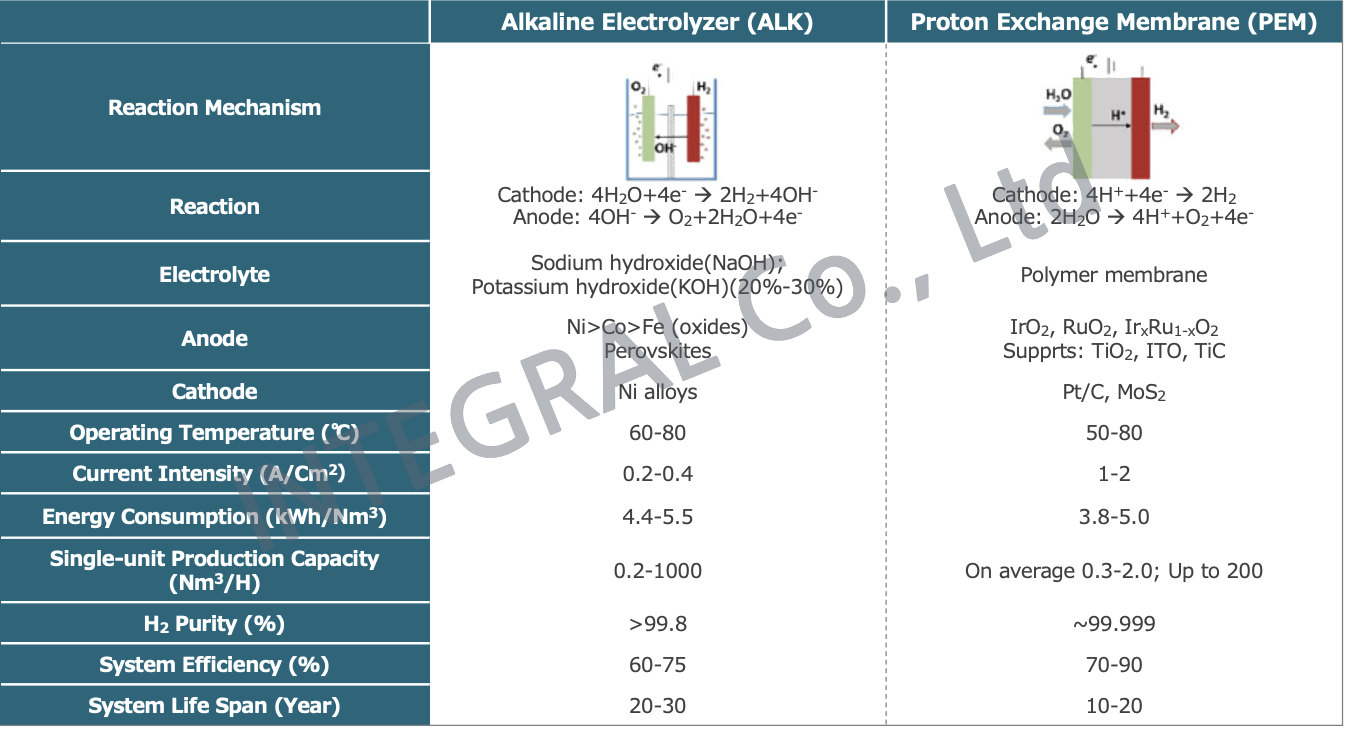 Table 1. Alkaline and PEM type electrolyzer comparison
Source: Integral's summary
The current status of China's key manufacturers (both alkaline and PEM type) shows that alkaline-type (ALK) has taken the lead in terms of power consumption, with longer period of product development (see Figure 2). However, the two technological routes leave PEM-type more room to catch up, as its power consumption ideally could be as low as 3.8 kWh/Nm
3
.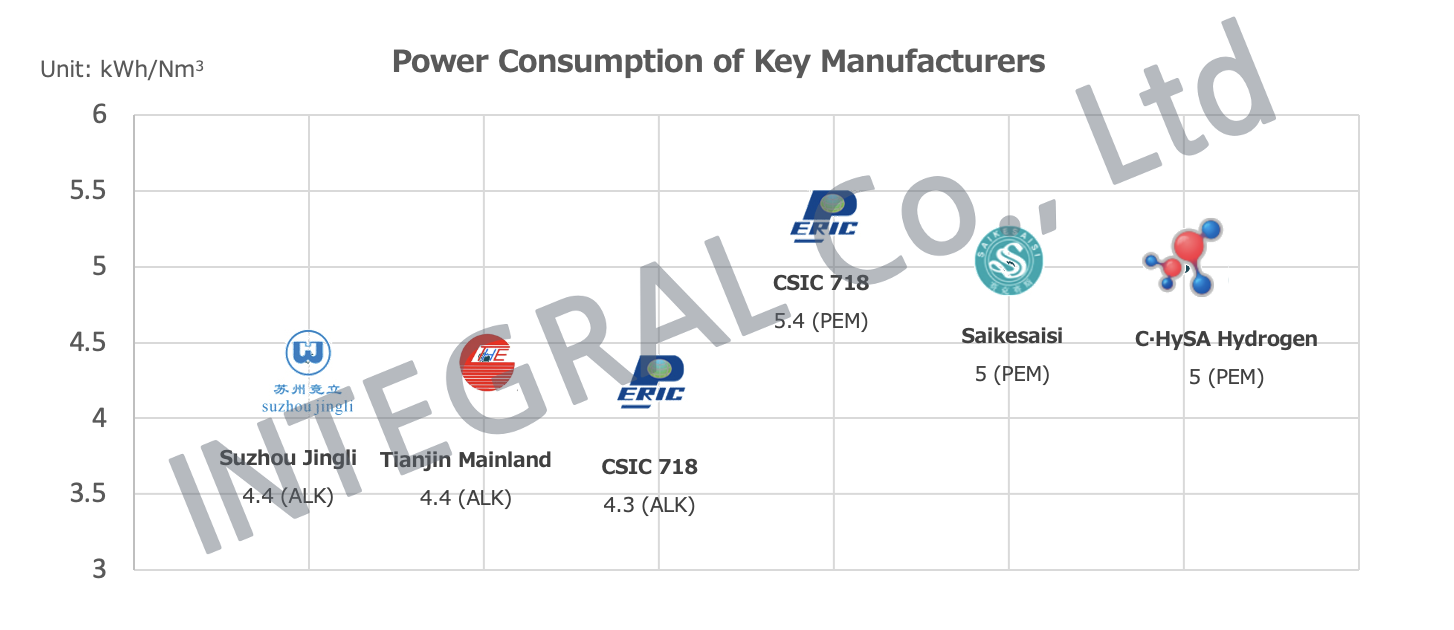 Figure 2. Power consumption of China's key manufacturers
Source: Integral's summary
RE power price: Use of curtailed RE power & future on-grid price reduction
Green hydrogen production could consume both on-grid and curtailed renewable energy. In fact, hydrogen proves to be an essential energy carrier to help address renewable power intermittency and curtailment, especially in China's north and northwest regions. [Four reasons why China promotes hydrogen energy (Part 1)]. The total curtailed hydro, wind and PV power calculated in 2018 (~ 83.72 billion kWh according to data in Figure 3) is equivalent to ~ 16.744 billion

Nm

3

or 1.49 million tons hydrogen per year (when the power consumption is 5 kWh/ Nm3). Moreover, as those curtailed renewable power is otherwise wasted, it could be used at a low cost, roughly 0.2 RMB/kWh according to China Energy, the biggest state-owned power utility in China.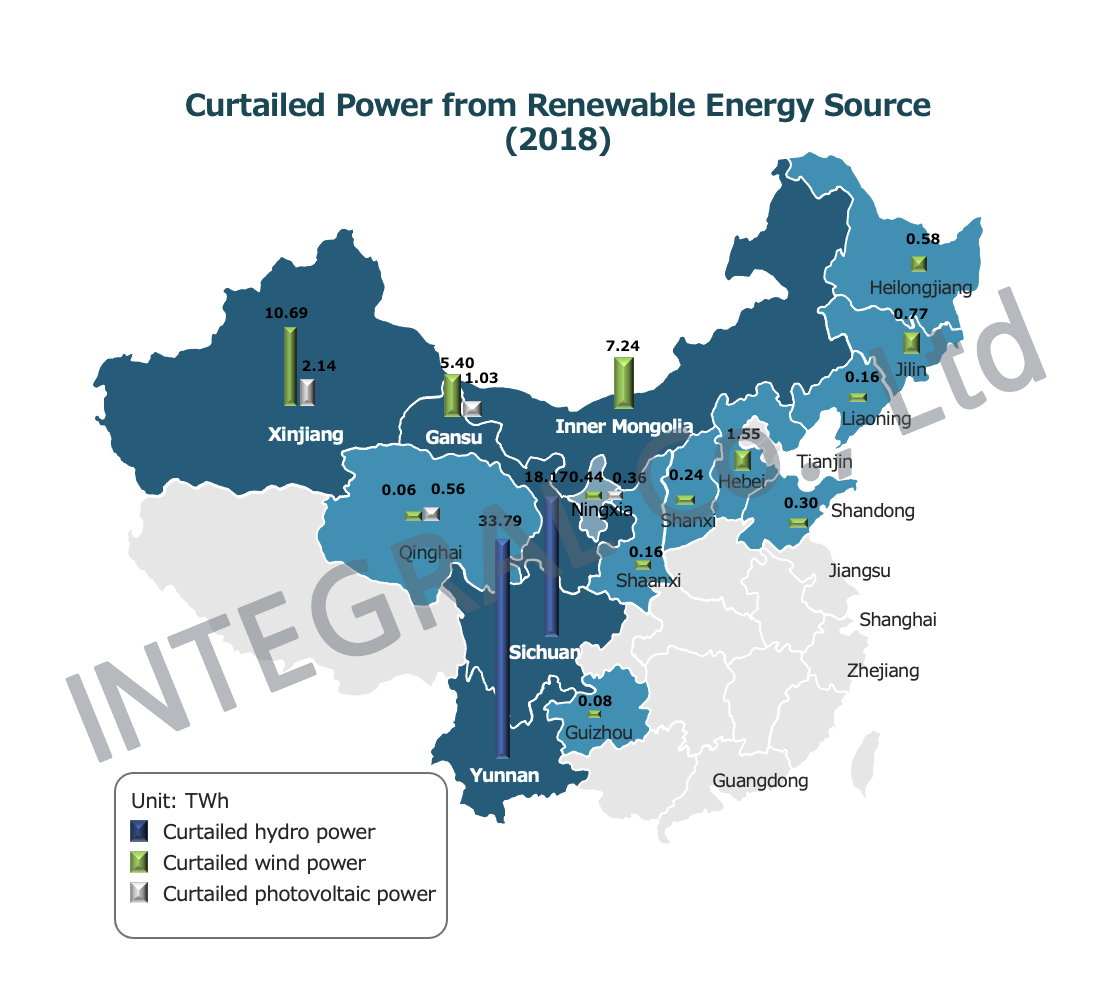 Figure 3. Curtailed Renewable Power in China (2018)
Source: Integral's summary based on data from NEA and NDRC
Industry believes that hydrogen cost should be less than
35 RMB/kg
to have competitiveness, benchmarking against diesel. Considering the total ideal cost of storage, transportation, & refueling at 10-15 RMB/kg, hydrogen production cost should be lower than
15 RMB /kg
. Accordingly, electricity price should be controlled below
~ 0.22 RMB/kWh
in the case of water electrolysis. As the scaling up of renewable power generation, it's expected to amount to 61% of primary energy sources in China by 2050, and its cost would drop to 0.3 RMB/kWh by 2025, and 0.2 RMB/kWh by 2035
2
. By that time RE hydrogen using grid electricity will be economically feasible, and its production level will be further scaled up to satisfy domestic hydrogen demands.
1.2 Low-cost electrolyzers as China's core competitiveness
Currently, the water electrolyzer made in China has absolute cost advantages over their overseas competitors, since it costs only one-fifth (alkaline) and one-tenth (PEM) of international average. The best case for alkaline-type is as low as 1500 RMB/kW (7.5 million RMB for a 1000m3/h equipment), according to our interview with an electrolyzer manufacturer in China. Several reasons are shown as follows:
Market positioning

Electrolyzers in China and abroad are targeting different customer segments. High-end customers, for example Air Liquid, Linde, and Air product, would require products to have higher purity, shorter start-up time etc., and also have certain certifications. While for customers with lower requirements for quality, it leaves room for Chinese manufacturers to control its cost in materials, R&D investment, and then offer a lower price.

Domestic supply
Further cost reduction could be derived from local supply of components and labor. Although in some cases PEM or diaphragm are still imported, they only occupy less than 5% of total system cost3. The local supply of other components could drive down the cost, for example, bipolar plate (3-24% of total cost)3, power electronics such as converter & invertor (20-30% of total cost)3; Relatively cheap labor cost in China is another advantage.
Government has issued some policies to promote the production of clean hydrogen, both at national and local level. For example, the recently released
national reward policy
encourages the production of low-carbon hydrogen (~ blue hydrogen) & clean hydrogen (

~

green hydrogen), while clean hydrogen could win extra 3 RMB/kg reward than blue hydrogen; A number of
local policies
also promote the development of water electrolysis; Apart from that, Chinese electrolyzer manufacturers could participate in the government-sponsored
research projects
and receive some financial support to lower their R&D expenditure.
More specifically, Chinese electrolyzer manufacturers will have their own methods to control cost internally and receive financial support externally (see Table 2). For example, they would initiate research work to lower use of noble metal in catalyst, or master key technologies such as PEM and diaphragm which still rely on imports. Manufacturing capacity is expanded to achieve scale merit, and government funding or capital investment could provide additional support.

Table 2. Cost control and financial support for China's key manufacturers
Source: Integral's summary and interview
2. Adaptability to Renewable Power
Traditionally water electrolyzers are manufactured for small-scale industrial use, and they need to be redesigned to suit features of rising scale of renewable power. Firstly, hydrogen output of electrolyzers should be expanded; and secondly, it needs to be adaptable to wide power fluctuations.
2.1 Growing hydrogen output of water electrolyzers
In order to capture growing market potential of RE hydrogen production, Chinese manufacturers are scaling up electrolyzer capacity. It goes through the stages of ml/min level, Nm3/h level, to now MW level (~200 Nm3/h). Currently the most advanced alkaline-type in China exceeds the capacity of 1000

Nm

3

/h, while PEM-type could reach 200 Nm3/h, both entering the MW class (see Figure 4).
The capacity expansion is still in progress, with the help of partners or through participation in national and provincial R&D projects. Suzhou Jingli,

for example, initiated the development of

1500 Nm

3

/h

electrolyzer, largest capacity in China if achieved, by participating in the National Key R&D Project (NKP) "Large-scale hydrogen production from wind-solar hybrid power" (2019-2022) led by China Energy. This product is planned to be released in 2020, though no information is found in its website. It also announced to increase the capacity to 3000

Nm

3

/h

by 2021 and to 5000 Nm

3

/h by 2023. This plan aims to meet the demands of both domestic and international market as it has founded a joint venture with Belgium-based John Cockerill to enter RE hydrogen production market in Europe and receive their capital support.
Likewise,
Saikesaisi
participated in the NKP called "MW level Solid Polymer Electrolyte Water Electrolysis Hydrogen Production" to expand its hydrogen output to 130
Nm
3
/h
(single unit) and 260 Nm
3
/h (system).
CSIC 718/PERIC
also planned to increase its hydrogen output to 1500 Nm
3
/h (ALK) and 300 Nm
3
/h (PEM) for its next stage of development.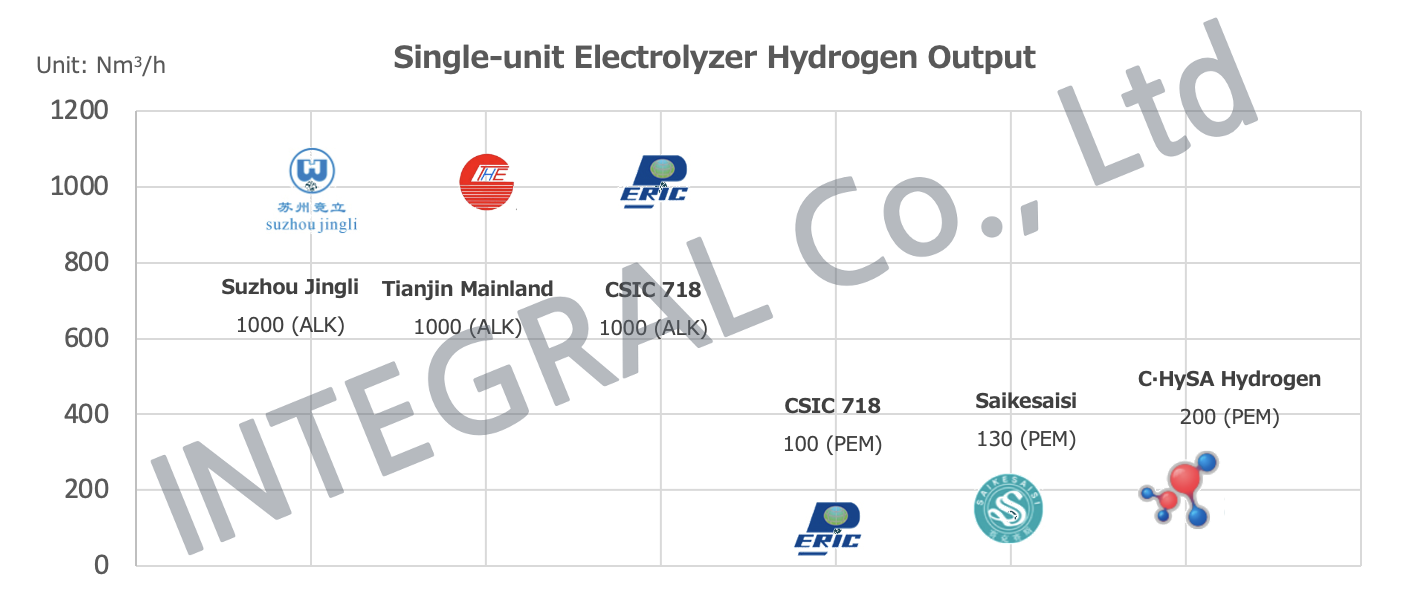 Figure 4. Single unit electrolyzer hydrogen output comparison for China's key manufacturers
Source: Integral's summary
2.2 Addressing wide power fluctuations
The utilization of renewable power requires electrolyzers to be flexible in power loads due to its daily/seasonal fluctuations or fluctuations under different weather conditions. Thus how to adapt to wide power fluctuations has been the focus for all electrolyzer manufacturers, as shown in their R&D activities and research projects.
Generally speaking, PEM-type electrolyzer has a wider load range (0-160% nominal load) compared to alkaline-type (15-100% nominal load)4, which makes it more suitable to consume renewable power. One special strategy, for example, CSIC 718 adopted is to combine alkaline-type with large hydrogen output & PEM-type with small hydrogen output to adjust the wide power range as this company possesses both technologies. Currently, it also initiated a number of demonstration projects to examine its technology, including both alkaline and PEM type (see Table 3).

Table 3. CSIC 718/PERIC's Power to Gas project list
Source: Integral's summary
Conclusion
Today hydrogen from water electrolysis only represents a small portion of hydrogen production in China (1% in 2016), and green hydrogen has always been considered as a long-term strategy compared to blue or grey one. However, government support and industry players' active participation are bringing it to the forefront.
In the future, green hydrogen potential could be realized as 1) decreasing RE price & electrolyzer equipment cost could make the levelized cost of green hydrogen economically feasible before 2035; 2) Industry players are on the track of adapting to RE power. Different scenarios of utilizing abundant RE power are examined, for instance, alkaline-type consuming stable and large-volume on-grid power, and PEM-type adjusting fluctuated curtailed power. To accelerate its scaling up, we are expecting more research work, demonstration projects, and coordination across the industrial chain to be initiated.
1.香橙会. 2020.12 可再生能源制氢经济账: 电价低于2毛6就有成本优势(附实测数据模型)
2. China EV100. 2020.10 中国氢能产业发展报告2020
3. International Renewable Energy Agency (IRENA). 2020 Green Hydrogen Cost Reduction: Scaling up Electrolysers to Meet the 1.5℃ Climate Goal
4. IRENA. 2018 Hydrogen from renewable power: Technology outlook for the energy transition
We welcome your comments and questions regarding this article! Please fill in the comments below.