【Power Battery Manufacturers -- Part 1】
---- Strategy and Key Sucessful Factors of CATL and BYD
Author of this article
As the market concentration continue to increase,

enterprises should build its own competitive advantages so as not to be eliminated out of the market. These strengths could come in various aspects, outstanding

product quality

such as high energy density or product safety, effective

cost control

which contribute to ultimate profit for the enterprise, or firm

partnership

that can bring either technical or commercial opportunities for the company in the long term.
Different companies follow different technical routes and development strategies.
In this article, we would like to start with the two giants: CATL and BYD.
Introduction
Founded in 2011, CATL's founders and core team was derived from ATL, a prominent Li-ion battery producer mostly targeting consumer electronics. It started to develop battery packs for BMW passenger cars in 2012, and became its key suppliers in EV battery sector. CATL continues to expand its customer portfolio both domestically and internationally by enhancing its battery performance, developing global deployment, and exploring other businesses in the value chain (acquired a majority stake in Brunp, the largest recycling company in China).
Since 2017, CATL had took the sales championship worldwide for three consecutive years. In 2019, its sales of power battery amounted to 40.25GWh, approximately 35% of the global market share.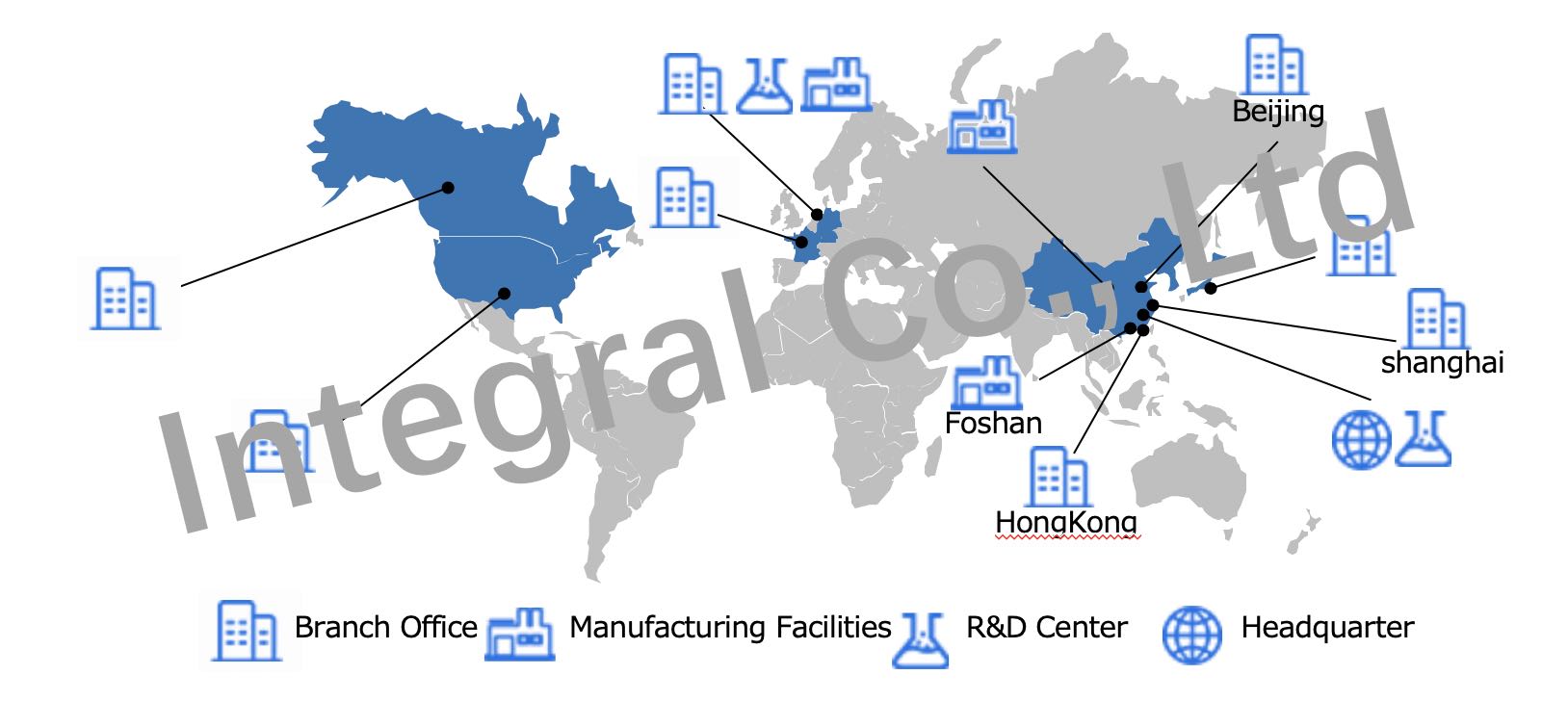 Figure 1 CATL's global layout
Strategy
​1. ​High R&D

performance
- R&D Investment:
CATL has been very proactive in R&D investment and has been actively preparing its next generation of battery technology in order to maintain its technological advantages. Its research areas include NCM system, solid-state lithium batteries, and lithium metal air batteries. The company invested 2.99 billion RMB in R&D in 2019 (6.53% of its revenue), surpassing LG Chem's investment of 2.27

billion RMB

in the same year.
- R&D personnel: As of the end of 2019, CATL has 5364 R&D personnel, with 2.67% holding a PhD degree, and 36.22% a master's degree.
- Patents: As of the end of 2019, CATL has 2369 domestic patents, and 115 overseas patents, and is currently applying for 2913 domestic and overseas patents.
​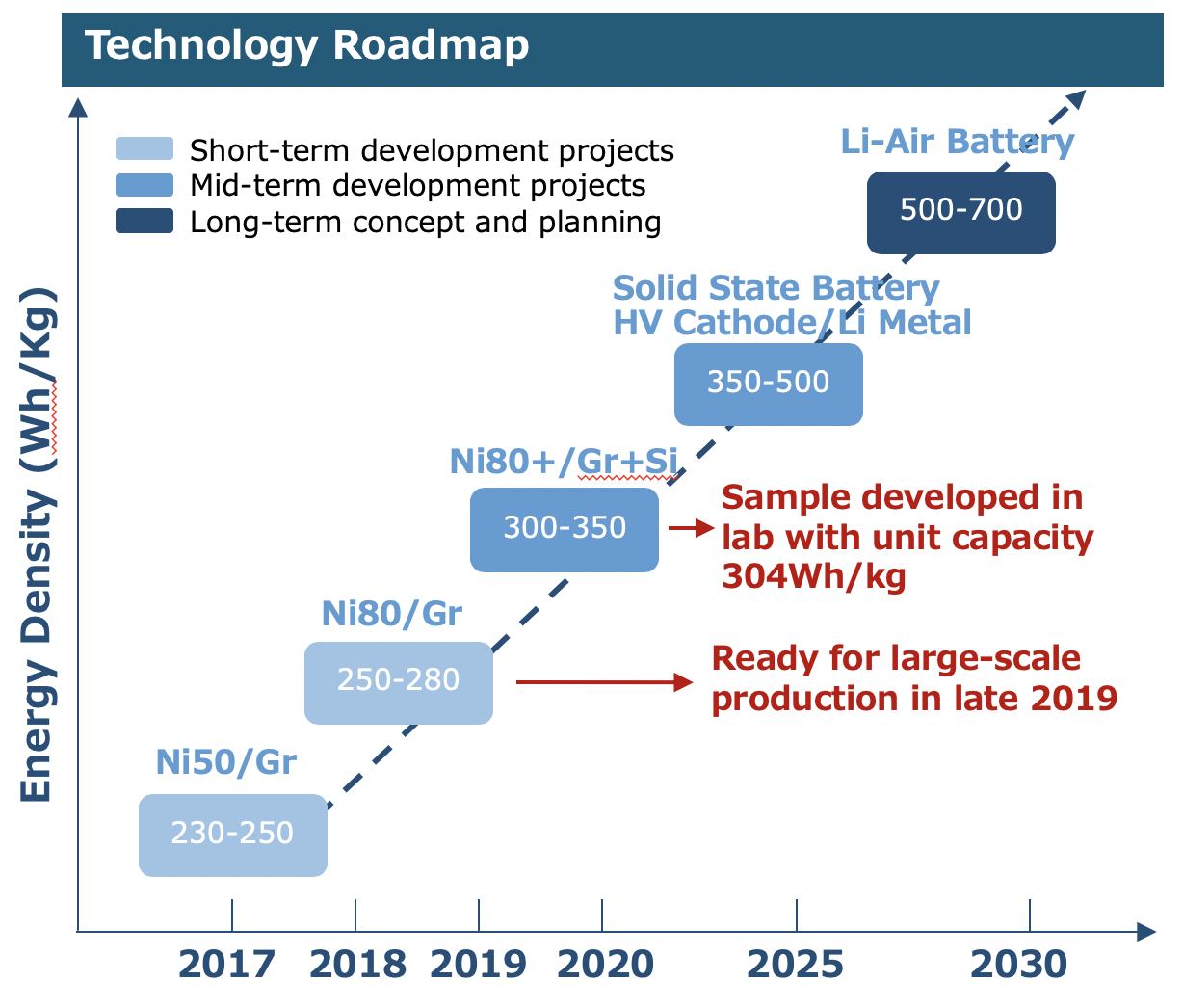 Figure 2 CATL's technology roadmap (2017-2030)
Reference: CATL revealed information
2. Competitive cost management
In 2014-2017, the company managed to cut battery costs by 60% from 2.21 RMB/Wh to 0.91 RMB/Wh, achieving a 3-year CAGR of 26% cost down and still reported a healthy 36% gross margin. One strategy for

decreasing its unit cost for
CATL is to decentralize procurement among different domestic upstream suppliers (see Figure 3) from the raw material perspective.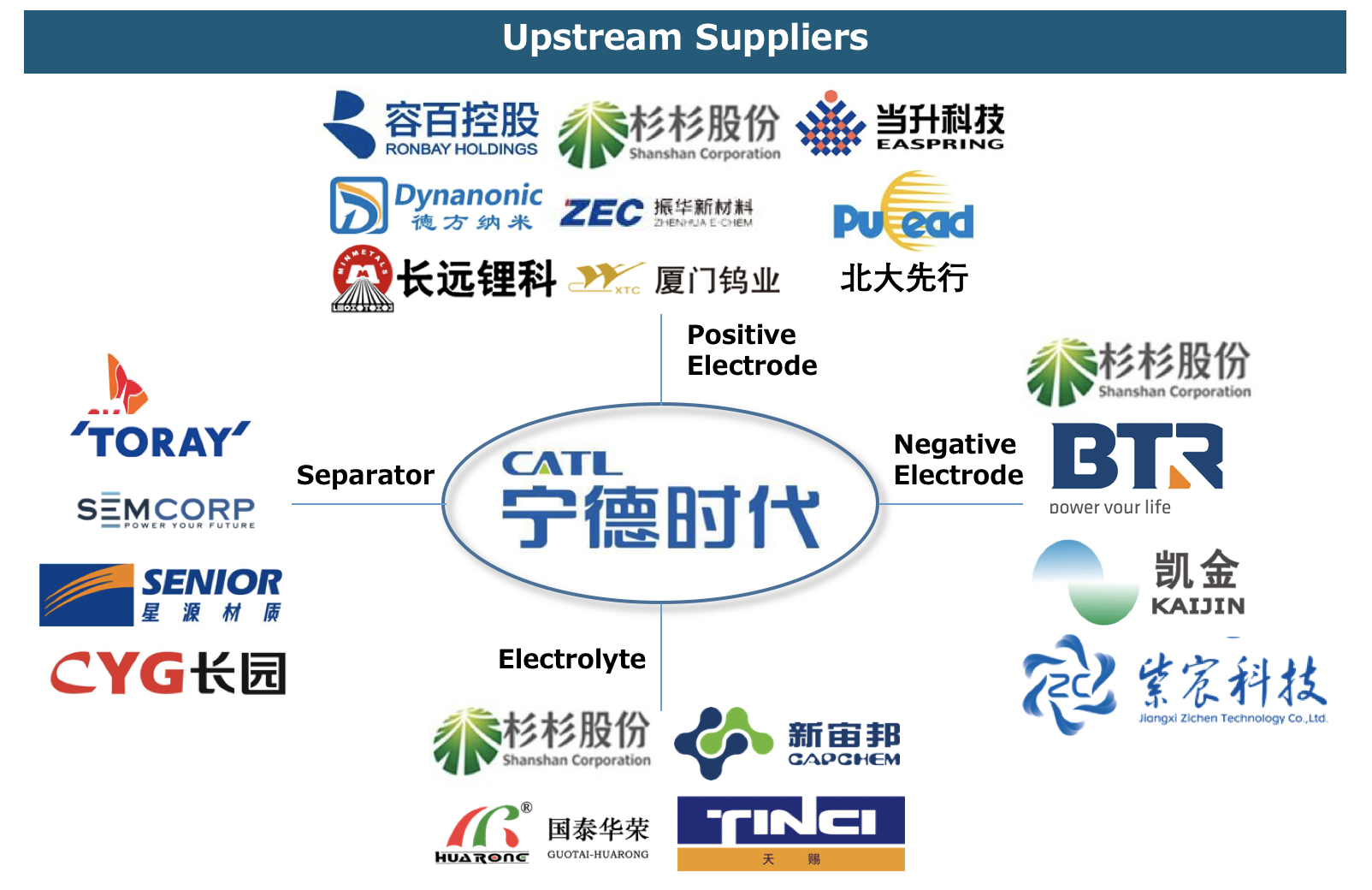 Figure 3 CATL's decentralized upstream suppliers
3. Solid partnership connections
CATL has established deep connections with domestic and overseas whole-vehicle manufacturers. It not only serves as the key supplier to leading auto OEMs (see Figure 4), but also sets up joint ventures with SAIC, Geely Auto and FAW Group etc., and received equity investments (Donfeng Motor, Chang'an). The nature of deep cooperation leads to jointly-developed battery projects for CATL and its clients, and in turn provides a more stable order outlook for the company.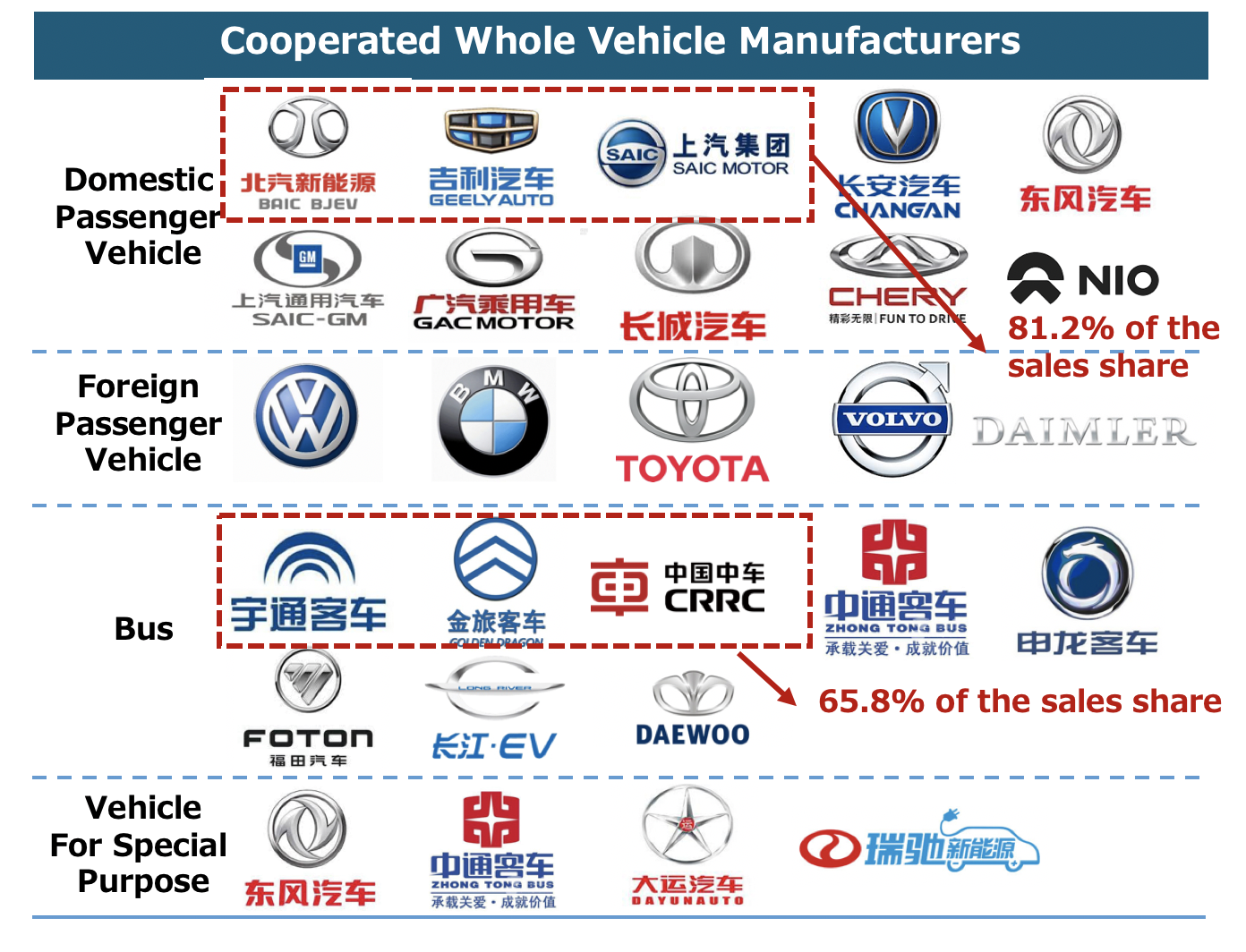 Figure 4 CATL's domestic and overseas clients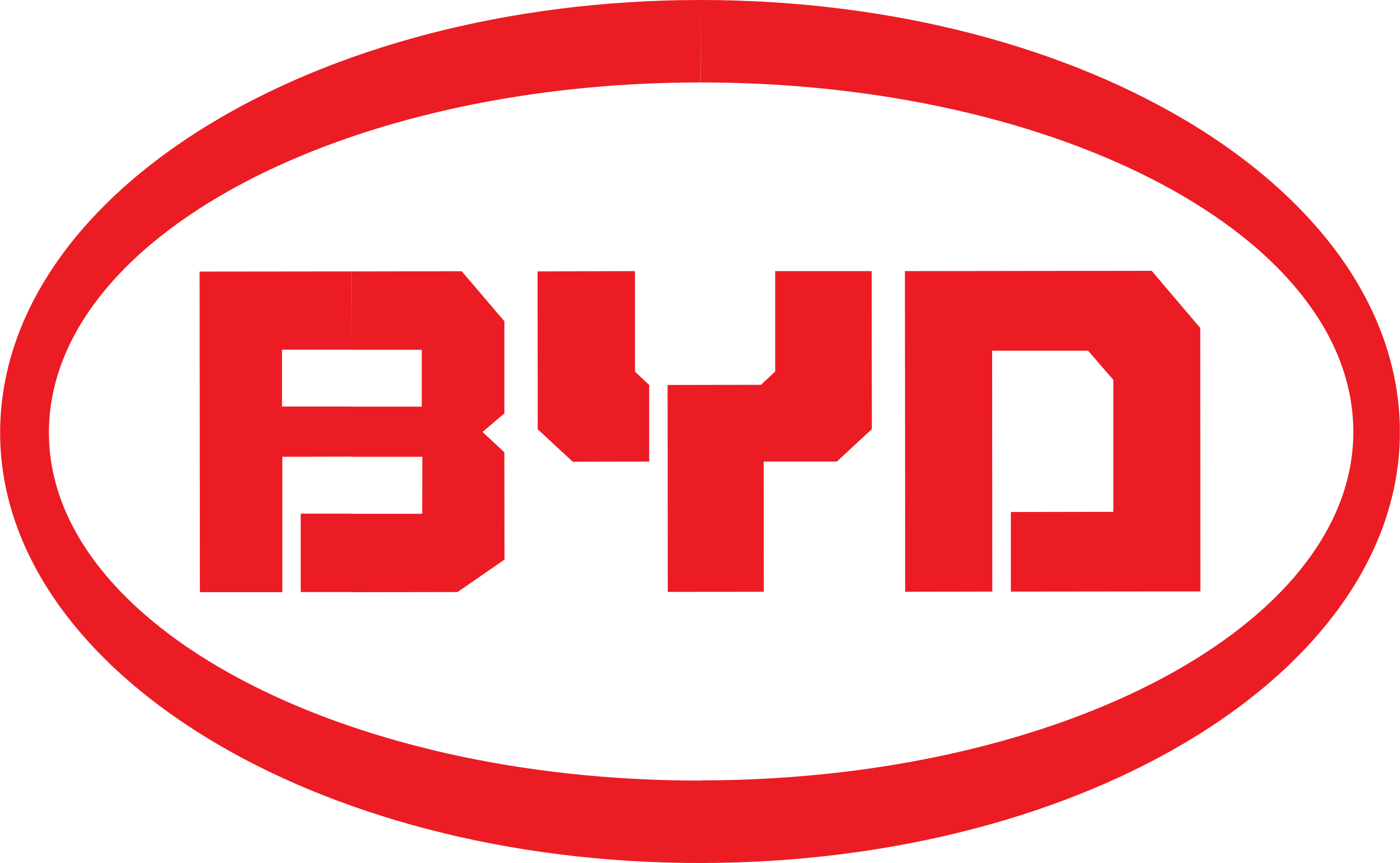 BYD, initially founded as a mobile-phone battery maker in 1995, has been growing by expanding into new business over the past two decades. The company started car manufacturing in 2003 and rolled out its first vehicles powered by LFP batteries in 2006. It has since added electric buses, utility vehicles, energy storage equipments, monorail and insulated gate bipolar transistors to its offering.
It's currently the second largest power battery manufacturer in China, whose market share was surpassed by CATL in 2017, and it now takes up ~ 20% of the total installed power battery capacity.
1. Committed to the R&D of LFP battery
BYD launched its very first Electric Vehicle which was equipped with LFP battery. Since 2006 BYD launches its Blade Battery on March 29th 2020, a design that it claims has 50% higher energy density than a conventional battery packs while safeguarding against thermal runaway-induced fires that have plagued some EVs. The new battery uses a lithium iron phosphate chemistry, reflecting BYD's determination to resolve issues in battery safety while also maintaining a competitive energy density.
2. From a closed vertically integrated model to an open power battery provider
-

Closed system

: when BYD first entered the automobile industry, it was difficult for a new company to secure stable and consistent supply of core components. BYD then decided to develop its core components in-house, including the power battery. In this way, it managed to lower its cost and coordinate its R&D and design among the divisions of battery, motor, and electronical control etc. to quickly meet the demands of its vehicles.
-

Open system

:
In 2018,
BYD entered supplier list of
Dongfeng Motors
for LFP batteries
according to "Recommend Catalogue" batch 307.
In July 5th
2018, BYD and
Chang'an Automobile
have signed a strategic agreement on the set up of a joint venture t
o manufacture and sell electric vehicle batteries. The joint venture is focused on spooling up a battery production facility with a total production capacity of 10GWh, which is being split into two phases. The first phase will deliver the first 5–6GWh of production capacity and the second phase will deliver the remaining 4–5GWh of production capacity.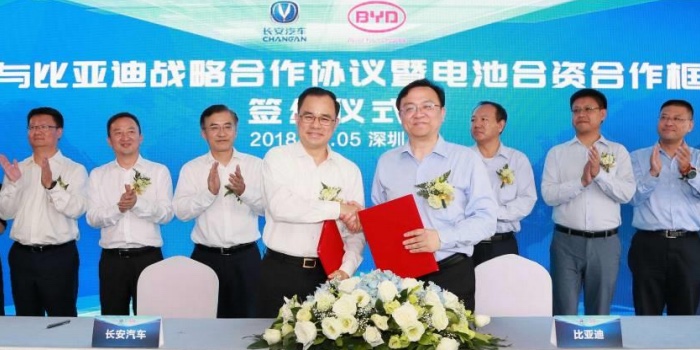 Figure 5
2018.7.5, the signing ceremony between Chang'an Automobile and BYD was held in Shenzhen.
The transition to a more open system took place due to various reasons. During 2017 and 2018, when the leading position of BYD was overten by CATL for the first time, NEV industry is in a vigorous reshuffle period. Market concentration began to increase and enterprises that failed in either product quality or cost control would be eliminated out of the market.
Simply tying the power battery and NEV business together means that the market size of BYD's power battery is closely correlated to its own vehicle sales. However, as CATL or other players' power battery are provided to all possible whole vehicle manufacturers, the "close" system is no doubt putting BYD in the opposite of the whole vehicle market. Under these circumstances, promoting the external supply of batteries would help maximize business value.
As the market concentration continues to increase, the market share of these two giants will continue to grow. CATL might still taking the lead, but the possibility of completely overpowering BYD is fairly scarce.
It is undeniable that the CATL has aquired leading domestic technology and has firmly occupied the largest market share of power batteries, whichhas basically secured its top position in the industry. With strong alliance with SAIC and succesful penetration into BMW supply chain, CATL had explored massive business opportunities. Moreover, CATL set its layout into upstream raw materials (Ni, Co, Li, etc.), exhibiting its great foresight.
However, BYD is not developing without advantages. On the upstream side, BYD also headed into some raw material resources, such as the investment in in the largest lithium carbonate salt lake in Qinghai. On the downstream side, part of the power battery sales can be guaranteed by the consumption from BYD's own electric vehicles. After the decision of transiting from "close " to "open" strategy, BYD also became more aggressive. Earlier this year, it announced its blade battery using CTP technology which greatly increased volumetric energy density. This would also help BYD accelerate its cooperation with both domestic and overseas whole vehicle manufactures.
We welcome your comments and questions regarding this article! Please fill in the comments below.