【China's FCEV sales amount in 2019 was released】
Author of this article

In January of this year, China Association of Automobile Manufacturers (CAAM) has reported the total production and sales of automobiles and the production and sales of new energy vehicles including FCEVs in China in 2019. According to the report, the total vehicle production amount in 2019 dropped to 25.721 million vehicles (-7.5% YoY ) and total the sales amount dropped to 25.769 million vehicles (-8.2% YoY). The production amount of new energy vehicles is 1.242 million vehicles (-2.3% YoY) and the sales amount is 1.206 million vehicles (-4.0% YoY). (See this article 【Mr. Wang Gang's speech about future trends in new energy vehicle subsidy policies and its implications】to know more about the impact of subsidies on new energy vehicle sales in China.)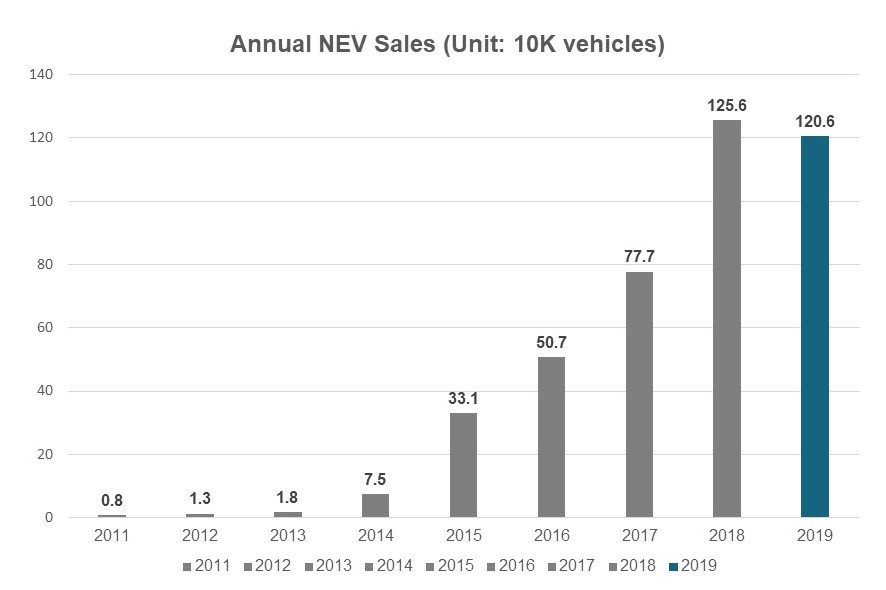 Figure 1: Trends in new energy vehicle sales in China
References: (1) 中国汽車工業協会(CAAM). 2019年汽车工业经济运行情况. (2) Sohu.com. 新能源:2018年全球新能源汽车现状及竞争格局分析. 参照。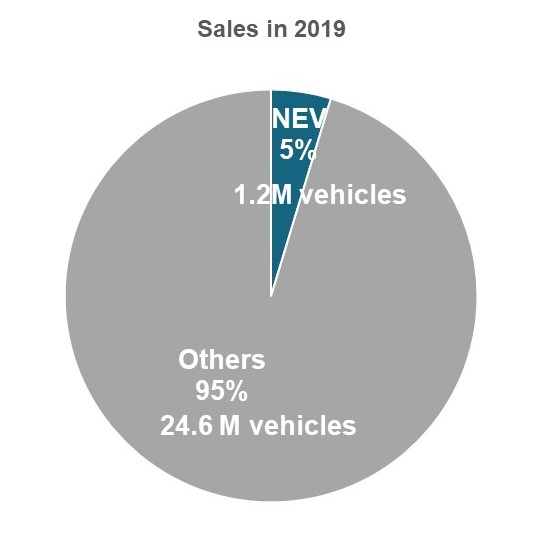 Figure 2: NEV's share in total sales of automobile in China in 2019
References: (1) 中国汽車工業協会(CAAM). 2019年汽车工业经济运行情况.
Looking at the breakdown, the production amount of pure EVs was 1.02 million vehicles ( +3.4% YoY) and the sales amount was 0.972 million vehicles (-1.2% YoY), then the production of plug-in hybrids was 220 K vehicles (-22.5% YoY) and its sales amount was 232 K vehicles (-14.5% YoY). However, the production amount of FCEVs was 2,833 vehicles (+85.5% YoY) and its sales amount was 2,737 vehicles (+79.2% YoY). The cumulative sales volume of FCEVs from 2016 is 6,165 vehicles, exceeding 5,000 FCEVs, which is the 2020's target in New Energy / Energy Saving Vehicle Technology Road Map formulated by SAE-China.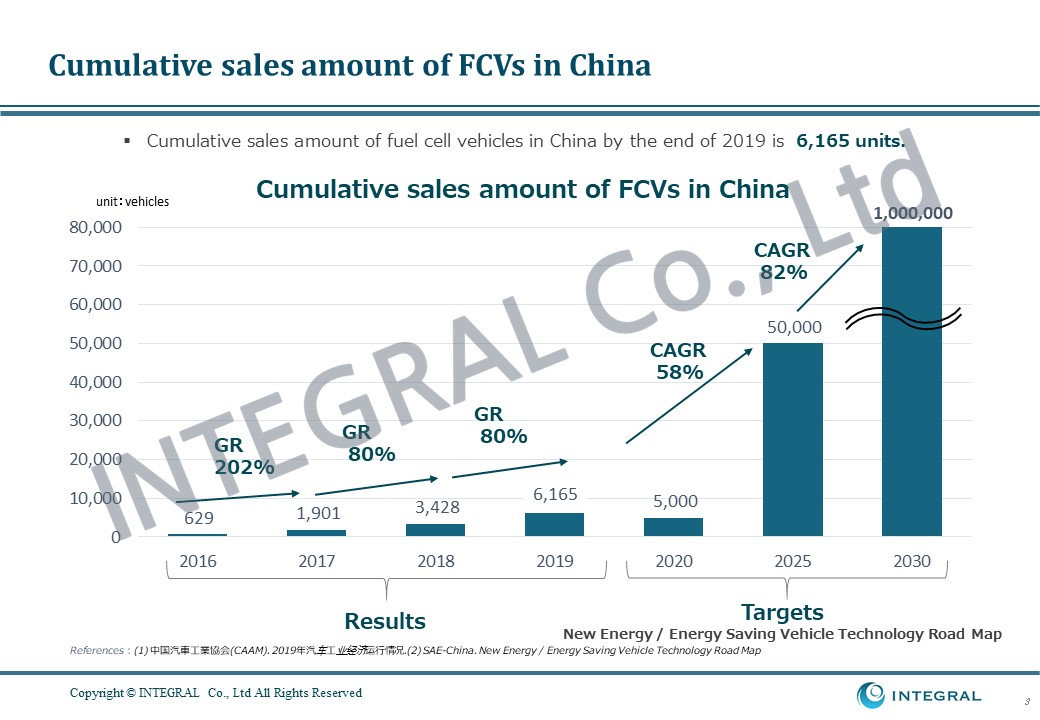 Figure 3: Cumulative sales of fuel cell vehicles in China
References: (1) 中国汽車工業協会(CAAM). 2019年汽车工业经济运行情况.(2) SAE-China. New Energy / Energy Saving Vehicle Technology Road Map
In further details, the breakdown of FCEVs registered to New Energy Vehicles Recommendation list as a subsidy object is as follows.
Figure 4: Comparison between FC trucks and FC buses in the number of vehicles registered to New Energy Vehicles Recommendation list.
References: MIIT in China. New Energy Vehicles Recommendation list (新能源汽车推广应用推荐车型目录).
The ratio of registered vehicles between FC buses and FC trucks is approximately 2:1, which is the same as last year.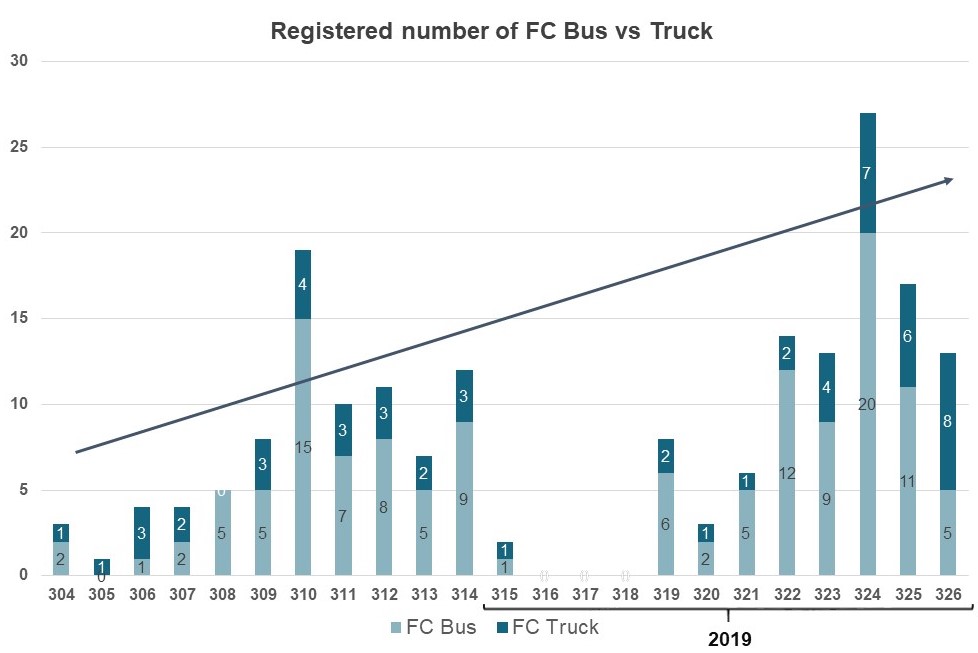 Figure 5: Trends in the number of registered vehicles in each batch of New Energy Vehicles Recommendation list
References: MIIT in China. New Energy Vehicles Recommendation list (新能源汽车推广应用推荐车型目录).
The number of the FCEVs registered in each batch of new energy vehicle recommendation list has increased gradually.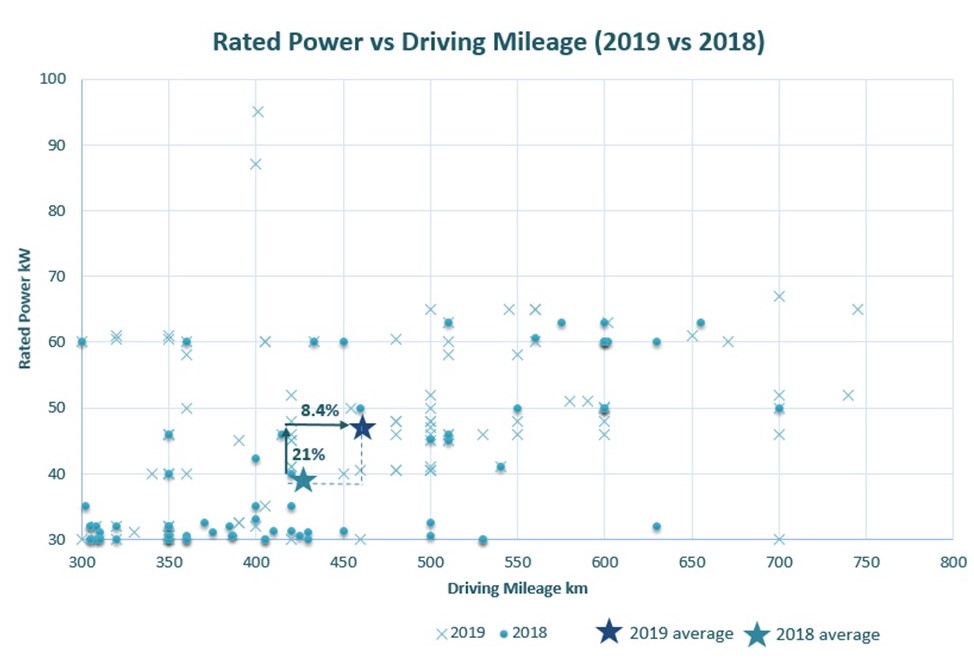 Figure 6: Comparison of the rated output and mileage of registered FCVs with last year's
In terms of the performance of the models, it can be seen that the rated output and mileage have been greatly improved over the course of a year. According to our analysis, on average, the rated power has increased by 21% and the mileage has increased by 8.4%. This reveals two aspects of the current state of the FCEV industry in China. Firstly, it can be said that the research and development capabilities of Chinese fuel cell manufacturers are improving. Secondly, FCEV application has changed. By 2019, medium-sized commercial vehicles such as medium-sized buses and trucks tended to be developed and manufactured for demonstration purposes within a city. Nevertheless, in the second half of 2019, plans for medium- and long-distance FCEVs across cities, including the Yangtze River Delta Area Hydrogen Corridor Plan and the hydrogen energy development roadmap in Beijing and Zhangjiakou, were announced one after another. Accordingly, in the development of FCEVs, there is a shift from conventional small and medium-sized commercial vehicles for city driving to long-distance large commercial vehicles. For example, as shown in the figure below, you can see that the vehicles developed by Dongfeng Motor in 2019 have become larger than those in 2018.(The further detail on Dongfeng Motor is explained in the article

【

The Rise of Chinese FCEV OEMs and their strategies in China 2020

】

)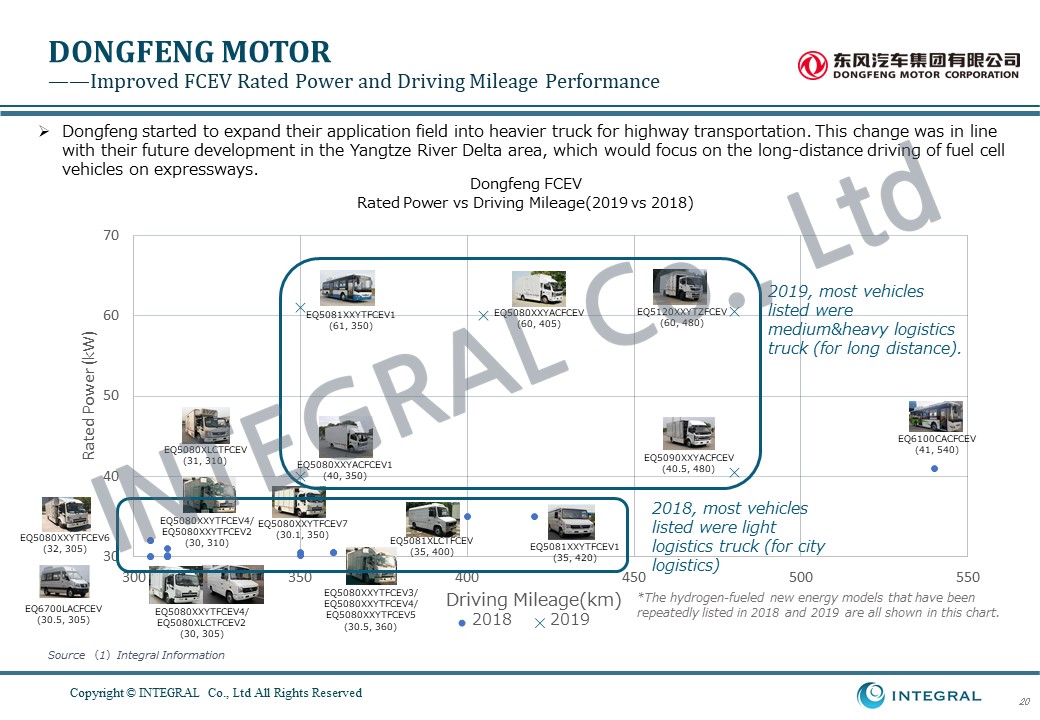 Figure 7: Comparison between Dongfeng Motor's FCEV developed/manufactured in 2018 and those in 2019.
This implicates that each vehicle OEM demands a fuel cell manufacturer to develop a high-power fuel cell in order to allow large FCEVs to travel a long distance. This trend of demand for large-scale commercial FCEVs for long-distance transportation is expected to continue for demonstration projects of medium- or long-distance transportation between cities.
On the other hand, looking at the development status of hydrogen stations, by February 2020, the construction of 63 hydrogen stations has been completed and 50 hydrogen stations are currently in operation in mainland China. Many stations use 35Mpa dispensers, but some stations has introduced 70MPa dispensers, implicating that 70 MPa equipment will increase in the future. This is because long-distance vehicles require more hydrogen energy in one time filling with high pressure hydrogen. Considering the current distribution of hydrogen stations, the number of hydrogen station is not enough and no hydrogen stations have been constructed on highways yet, so a large amount of hydrogen are required to be charged at once. In this respect, 70MPa hydrogen, which is filled more than 35 MPa hydrogen at once is preferred.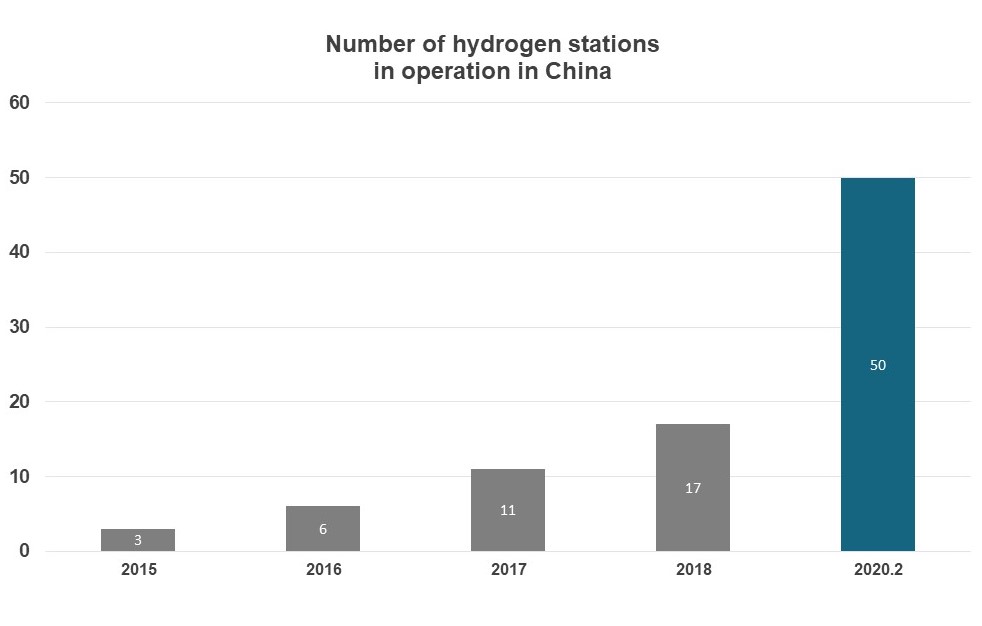 Figure 8: Trends in the number of hydrogen stations in operation in China
In conclusion, in the hydrogen energy and FCEV industry in China in 2019, the diffusion of FCV and the development of hydrogen stations have been progressing smoothly.
As mentioned in the previous article, 【Mr. Wang Gang's speech about future trends in new energy vehicle subsidy policies and its implications】 , Mr. Wang Gang, called a father of China's NEV, whose opinions has strong influences on the government policy in China's NEV industry, said that subsidies for NEV should not be abolished. It is expected that the subsidies still continues for a while in 2020, which can boost FCV's sales after the epidemic is settled. In addition to that, given the development of hydrogen stations, which has been a bottleneck in the industry, is progressing, we believe that both hydrogen stations and FCEVs (mainly commercial vehicles) will gradually spread.
( Member registration is free. After registration, you can view and download reports in our
database
)
We welcome your comments and questions regarding this article! Please fill in the comments below.