The number of views:
10581
【Impact Of The Partnership with Sinopec on Air Liquide's Entry into The Chinese Hydrogen Energy Market】
Author of this article

On November 6, 2019, a French gas supplier, Air Liquide, and China's largest petroleum supplier,
Sinopec
, signed a memorandum of understanding (MoU) to strengthen cooperation in the field of hydrogen energy in China.
It is reported that, at the conclusion of this agreement, Sinopec will establish a hydrogen energy company in the future. Air Liquide will own a portion of the company's shares and will provide Sinopec with its technology and knowhow on the hydrogen supply chain.

Photo 1: Air Liquide and Sinopec sign a memorandum of understanding
To consider what this partnership with Sinopec means for Air Liquide's strategy in China, I would like to review Air Liquide's expansion strategy in the hydrogen energy industry in China at first.
Air Liquide is a French gas company headquartered in Paris, and is a leading company in global hydrogen energy industry. It has globally introduced 120 hydrogen stations by 2018, and is one of the founding members of the Hydrogen Council. Looking at its go-to-market strategy to China, we can see that it has a partnership with Chinese companies in the upstream, middle, and downstream of the hydrogen energy value chain. By laying the foundations at each point in the hydrogen supply chain, Air Liquide can leverage its own liquid hydrogen technology and build a cryogenic liquid hydrogen storage and transport business in China in the future.
With regard to this liquid hydrogen technology, Chinese companies are still lagging behind in technology and the domestic standards have not been achieved yet. Compared to the Chinese market for high-pressure gas hydrogen storage and transportation, the liquid hydrogen market has fewer competitors and is easier for foreign companies such as Air Liquide to enter. In addition, in China, cryogenic liquid hydrogen is considered to be more economical than high-pressure gas hydrogen for large-scale mass transport of hydrogen. It is highly likely that demand for cryogenic liquid hydrogen transportation will increase in the future in China, which has vast land area. It is thought that Air Liquide is paying attention to this potential demand and is building a hydrogen energy value chain in China to prepare for this opportunity.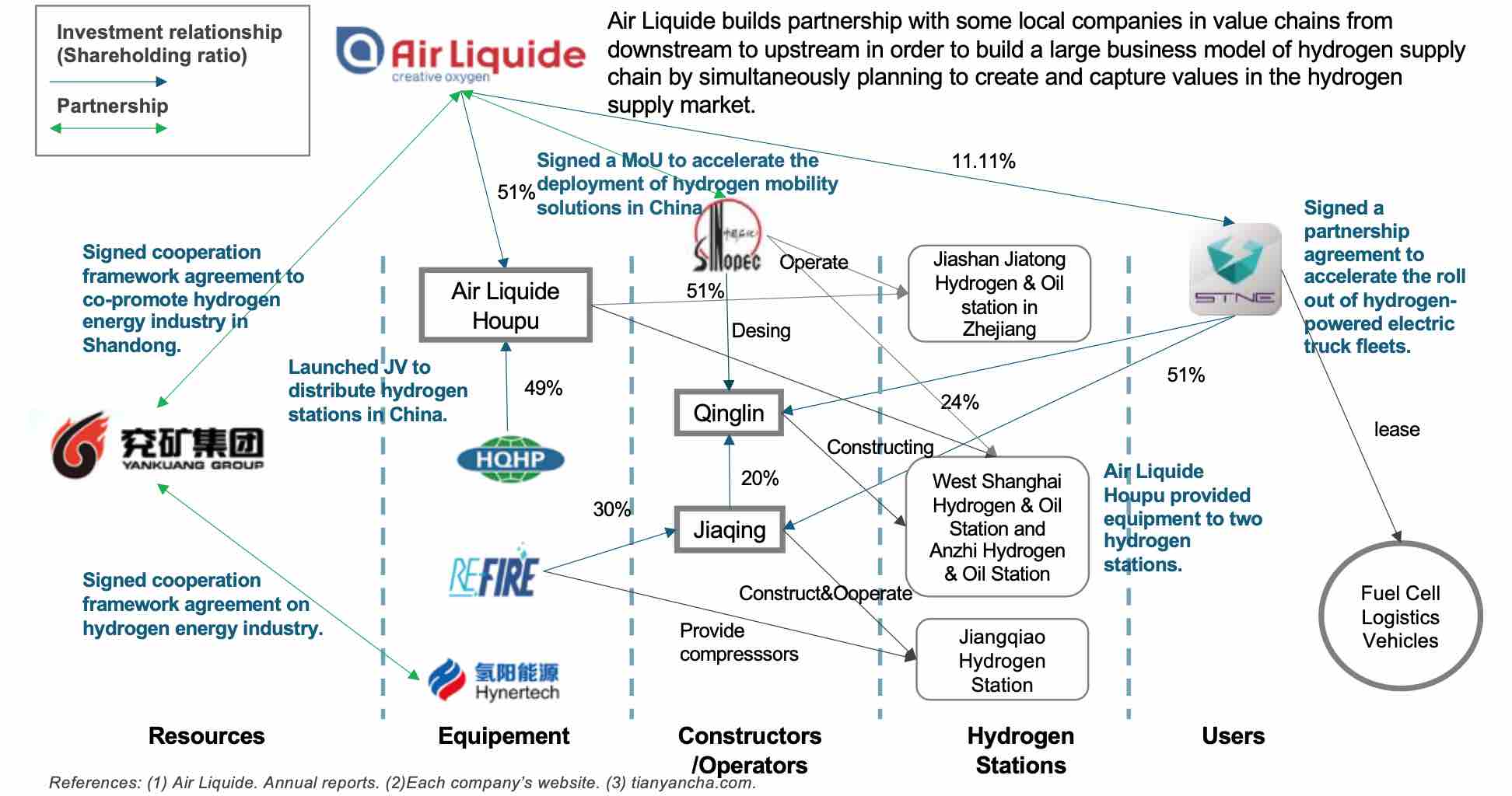 Figure 1: Chinese local companies surrounding Air Liquide in the hydrogen energy value chain
To further grasp the Air Liquide hydrogen supply chain strategy in China, its main three partnerships with local companies in China will be introduced.
1. Foundation of the joint venture, Air Liquide Houpu
On April 25, 2019, working with Houpu Clean Energy, Air Liquide Houpu Hydrogen Equipment was established (Shareholding ration: Air Liquide51%, Houpu: 49%). This joint venture will leverage the strengths of the two companies, Air Liquide's expertise and know-how in hydrogen stations and Houpu's experience and leadership in the field of natural gas stations as well as its domestic production capabilities of equipment such as dispensers, so that it will deploy hydrogen stations in China and will manufacture and supply dispensers and other devices in China that utilize Air Liquide technology.
The short-term objective of this partnership for Air Liquide is to gain a share in hydrogen production equipment by manufacturing equipment in China with its cheaper cost. Also, recently, Air Liquide Houpu completed its first hydrogen station in Zhejiang Province on October 16th, 2019, which will accelerate the entry of Air Liquide into the hydrogen station business.

Photo 2: Air Liquide Houpu's first integrated hydrogen station in in Jiashan Jiadong, Zhejiang Province
In the long-term, Sichuan, where Houpu has its headquarters, has abundant hydro energy. According to our estimates, it has the potential to produce 325,000 tons of hydrogen from abandoned hydro power. In the future, demand will likely arise to convert this resource to hydrogen and to sell it to regions with high hydrogen demand. Air Liquide could target at this opportunity. (for more information on hydrogen production from abandoned hydro power, you can refer to our report [Hydrogen Supply Chain in China in 2021]).
Looking at tenders of Houpu's equipment for hydrogen stations, it is concentrated in the Yangtze River Delta. It can be seen that Air Liquide will firstly deploy hydrogen stations and other infrastructure in this area to receive and use hydrogen energy for future opportunities and that later it will establish a business to transport hydrogen from Sichuan to the Yangtze River Delta by using its liquid hydrogen storage and transport technology. The Yangtze River Delta region plans to deploy 500 hydrogen stations and 200,000 FCVs by 2030. (for more information on the Yangtze River Delta region, you can refer to our report [Hydrogen and Fuel Cell Industry in China in 2021])
2. Partnership with a logistic company, STNE
Air Liquide is also actively expanding into downstream in the hydrogen energy value chain. In 2018, it signed a partnership agreement with FC logistics truck leasing company in Shanghai, STNE, to promote the deployment of FC trucks, and acquired an 11.11% stake in STNE. Air Liquide will provide STNE with funding, technology, and expertise, so that it will deploy hydrogen stations with STNE in Shanghai.
STNE has leased FC trucks to JD.com, Alibaba Group's Hema, and IKEA. STNE's two subsidiaries are also building hydrogen stations in Shanghai to promote leasing their FC trucks. They have provided a cumulative total of 200 tons of hydrogen by August 2019.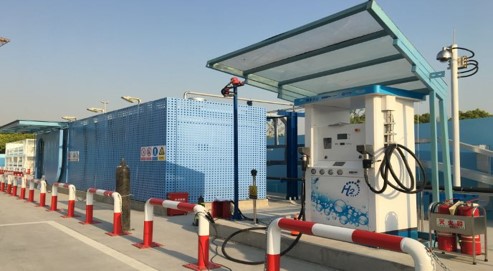 Photo 3: Shanghai Jiangqiao Hydrogen Station operated by Jiaqing (嘉氢), STNE's subsidiary
From this partnership, there are three main benefits to Air Liquide. Frist, Air Liquide will be able to accelerate the deployment of hydrogen stations in Shanghai. Second, it can obtain STNE's operational data and knowhow on hydrogen stations in Shanghai. Third, Air Liquide Houpu can install equipment to hydrogen stations build by STNE's subsidiaries. In fact, there is a case that Air Liquide Houpu will deliver its equipment to a hydrogen station of STNE's subsidiary.
From a long-term perspective, by forming a partnership with STNE, which is creating hydrogen energy demand, Air Liquide and Air Liquide Houpu will accelerate the deployment of hydrogen stations in the Yangtze River Delta region, including Shanghai. Also, STNE can expand its business by using hydrogen stations by Air Liquide Houpu to the whole Ynagtze River Delta region. Accordingly, the demand for hydrogen energy in the Yangtze River Delta will grow, which could be the foundation that will support Air Liquide's hydrogen transport business in the future in terms of demand.
3. Partnership with Yankuang Group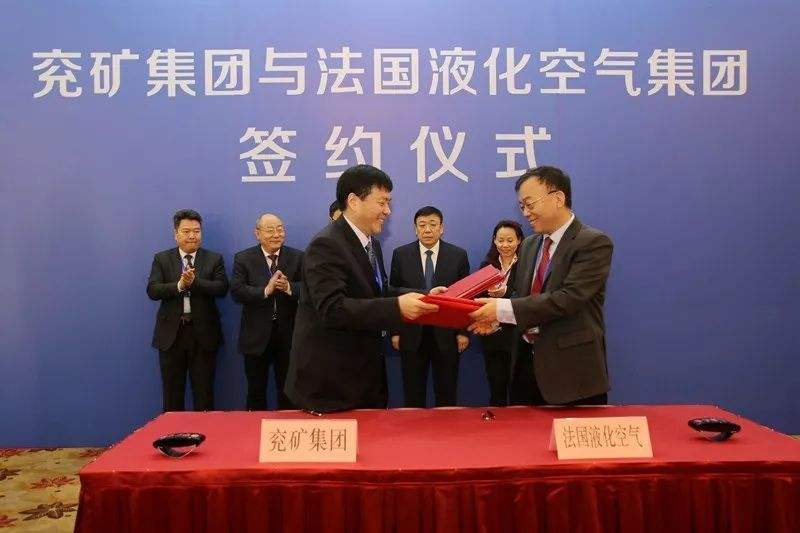 Photo 4: Air Liquide and Yankuang Group singed a partnership agreement
On January 4, 2019, Air Liquide signed an partnership agreement with the coal chemical company Yankuang Group (兖 矿 集团) on the construction of a hydrogen energy infrastructure. This can be considered a partnership for Air Liquide to capture hydrogen resources in the upstream of the value chain. Yankuang Group has abundant coal resources in China, mainly in Shandong Province, and also has a hydrogen production technology by coal gasification. In order to convert that coal resources into hydrogen and sell it, Air Liquide's technology and knowhow in the hydrogen supply chain are required, leading to this partnership agreement.
In Shandong Province, 100,000 FCVs are planned to be deployed by 2035. While paying attention to the growth, Air Liquide also is looking at Yankuang's abundant hydrogen resources (coal) of other regions , such as Inner Mongolia. In the long-term, Air Liquide could make the hydrogen transport business successful by transporting this hydrogen resources.
As seen in these three partnerships, Air Liquide is trying to enter the value chain in multiple ways in the short-term while building hydrogen stations and selling hydrogen-related equipment to get some revenue. It can be considered that Air Liquide is attempting to expand its cryogenic liquid hydrogen transportation business in the future by securing resources in the upstream and by developing hydrogen stations and infrastructure in the middle and downstream to grow and secure demand.
Based on this, I would like to mention what impact this partnership with Sinopec will have on this strategy.
4. Impact of partnership with Sinopec on Air Liquide's strategy in China
First of all, in the short-term, Air Liquide Houpu can sell and install its equipment to hydrogen stations when Sinopec builds them. The first integrated hydrogen station in Zhejiang Province by Air Liquide Houpu, introduced above, was completed by integrating the functions of hydrogen station into the original Sinopec gas station. In this way, Sinopec is expected to add hydrogen station functions to its 30,000 existing gas stations. Air Liquide Houpu is highly likely to be a supplier of equipment to these stations and to make a profit.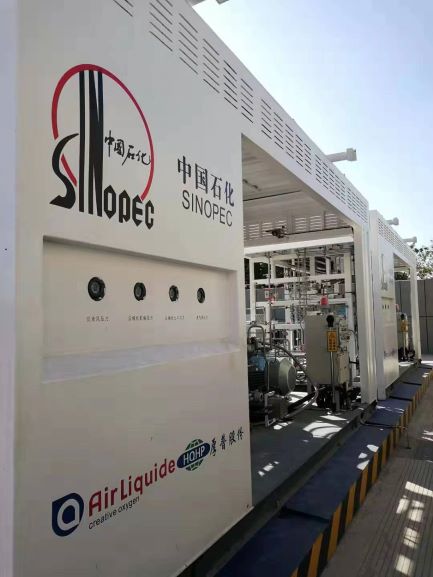 Photo 5: Three companies' logos of Jiashan Jiatong Hydrogen & Oil station in Zhejiang by Air Liquide Houpu.
In the long run, the partnership will bring scale in two ways: Air Liquide's long-term strategy in China and the cryogenic liquid hydrogen transport business. Firstly, in the middle and downstream, Sinopec has approximately 30,000 gas stations, some of which will be altered to become integrated hydrogen stations, completing a number of hydrogen stations. So, Air Liquide can secure customers in sales of hydrogen energy. Next, Sinopec has a capacity of about 3 million tonnes of hydrogen annually, and its huge hydrogen resources could potentially be integrated into Air Liquide's cryogenic liquid hydrogen transportation business. With these two points, Air Liquide hydrogen transportation business can be scaled up and strengthened.
Additionally, by utilizing its relationship with the state-owned company Sinopec, it would become easier to participate in demonstration projects in liquid hydrogen transportation and storage in China. By participating in the demonstration projects at an early stage, Air Liquide could join the formulation of an industrial standard for liquid hydrogen, strengthening its position in China in the future liquid hydrogen market.
This is our insight on Air Liquide's strategy in China and impact of the partnership with Sinopec on the strategy. More details are explained in our report "International Hydrogen Suppliers in China" . It also includes researches on Air Products and Linde strategy in China.
( Member registration is free. After registration, you can view and download reports in our
database
)
We welcome your comments and questions regarding this article! Please fill in the comments below.