■Date: May 18, 2019 Category: Fuel Cell
【Movement of domestic production of MEA in China is accelerating, and newcomers are coming one after another, will it intensify competition in the future?​】
In the past, only a few companies could make domestic MEAs in China, but in recent years, the participation of new players and the investment activities of existing MEA developers have become more active.
On March 27 this year, it was announced that SinoHykey (鸿基创能科技有限公司), founded by Meijin Energy (美锦能源), completed a production plant of CCM and MEA with a capacity of 300,000 square meters in Huangpu District, Guangzhou. It is said that the plant would start mass-production by the end of 2019. Also, in February of this year, Hydrogine (擎動科技) launched its first roll-to-roll direct application method MEA production facility in China. It is said that several other MEA-related companies are starting up production plants this year.
Considering that each city successively announce plans to launch new FCVs from 2020 to 30, that demonstration projects for commercial operation in these cities are ongoing, and that hydrogen stations are spreading steadily, it can be assumed that they are preparing strategically from now on in anticipation of expanding demand for FCV.
The MEA field is generally said to have a very high barrier for new entrants, since it is the core component of fuel cells, its development is technically very difficult, and its development requires many years and a large amount of investment. However, these days, some Chinese companies are actively recruiting R & D personnel from foreign companies with advanced technology or from research institutes in Europe, the United States and Canada. They are actively working on the in-house production of stacks and MEAs, which has been considered to be developed so far, in China. Moreover, because product's added value is high in the field and high return on investment is expected and because stacks using MEAs imported overseas is likely to be restricted to apply for subsidies in the future, investments in in-house MEAs is expected to increase in the future.
The following are a few representative companies, from newly entered Chinese MEA players to traditional manufacturers.
SinoHyKey completed the first phase of the CCM and MEA production lines in March 2019. The annual production capacity is

300,000 m2

(equivalent to about 60,000 FCEV commercial vehicles), and the initial production is expected to be 600 million to 1 billion yuan. The company's CTO, Ye Siyu (叶思宇) is a former Ballard CTO. SinoHyKey is said to have already formed partnerships with several automotive OEMs and fuel cell manufacturers.

2.

Wuhan University of Technology(

WUT),

Wuhan WUT New Energy,

WUT HyPower
The company is one of the earliest MEA developers in China. It has exported a total of 1 million MEAs overseas, currently ranking third in global market share. It has developed MEAs dedicated to each application, such as MEAs for backup battery, for vehicles, and for forklifts. Its CCM commercial production plant was completed at the end of 2018, with an annual output of 20,000m2.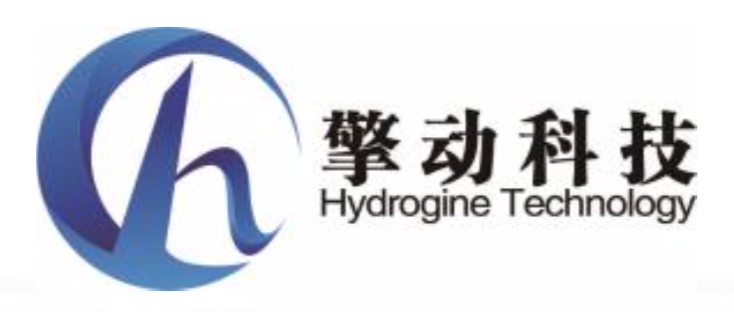 3. Hydrogine Technology (
擎動科技)
(http://www.hydrogine.cn/index.html)
In February 2019, the first roll-to-roll direct application method MEA production line in China, which was independently developed, was completed with an annual production capacity of 1 million pieces (equivalent to about
10,000m2
, about
3,000 FCV commercial vehicles
). Its production value is expected to exceed
300 million yuan
. It has more than 20 domestic customers and 3 overseas customers. It also develops
in-house
catalyst.

4. SUNRISE POWER (
新源動力)
(www.fuelcell.com.cn)
It was established in 2001 in Dalian High-tech Development Zone by Dalian Institute of Chemical Physics, Chinese Academy of Sciences and Lanzhou Great Wall Electric Co.,Ltd. (兰州长城电工股份有限公司) in 2001.

Currently SAIC is a major shareholder.

It has a total of over 400 intellectual property patents on key materials and components of PEM fuel cell power generation system. Like WUT, it is the earliest MEA developer in China, but recently it has used Gore's PEM film for its stack. The product life of the fuel cell system HYMOD-300 developed in 2018 is said to be 5,000 hours, the longest domestic fuel cell using metal plate stack.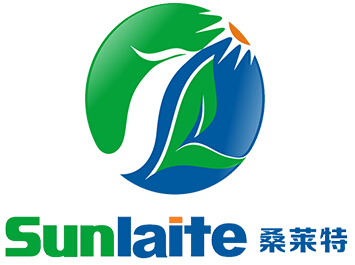 5. Sunlaite (
桑莱特)
(http://www.sunlaite.com/)
It holds a wide range of intellectual property patents in various fields ranging from catalysts, MEAs to fuel cell stacks and power cells. It has also MEA technology with ultra-low platinum loading.
6. Edelman (
愛徳蔓)
(www.cemt-cn.com)
It possesses the surface processing technology of metal bipolar plate and the core technology of MEA production.
It has built China's first metal plate fuel cell stack production line in Jiaxing, Zhejiang Province, producing 30kw, 35kw, 40kw and 45kw fuel cell stacks. Its annual production capacity is 2,000 units. Its new production line will be under construction in Foshan, Guangdong in March 2019.

7. DOINPOWER (
東焱氢能源)
(www.doinpower.com)
It was founded by Nanjing University, Nanjing Qilin science and Technology Innovation Park(南京市麒麟科技创新园), and Jiangsu Qidi Science Park Development Co., Ltd(江苏启迪科技园发展有限公司). In MEA development, it holds core technology patents on some components such as nanocatalysts, nanoelectrodes and hydrogen power generation systems.

The annual production capacity of MEA is 1,000 m2.

8. Southerntech Fuel Cell (
深圳市南科燃料電池)
It was founded by Professor Wang Haijiang in Southern University of Science and Technology, who is a former principal research officer of National Research Council Canada. The company independently develops core materials ranging from catalysts, MEAs, and bipolar plates to stacks and systems. The company plans to start operation of its MEA production line with an annual production capacity of 100,000 m2 within 2019.
9. JUNJIKEJI (
俊吉科技)
(http://www.sxjunji.com/nav/1.html)
It is engaged in the development and production of core materials, stacks and BOP power for hydrogen fuel cells.

The company's products are used in drones, backup power supplies, gas sensors, etc., in addition to FCVs.

( Member registration is free. After registration, you can view and download reports in our
database
)